If you are thinking about getting a tattoo on your face, then you may want to think long and hard about this decision before you actually go through with it and get it done. Let's be honest here for a second, we are talking about your face and that's the one part of your body that is most seen! A tattoo on your face will make it a point of attraction and people will look at it. They'll stare and maybe even gawk and they are definitely going to ask you questions! Something else to consider is future employment opportunities. Some conservative organizations won't quite be open to the idea of hiring someone with a facial tattoo. They'll be more worried about the implications it could have with their customer base than whether or not you have the skill set for the job. There's so much to consider so don't make a quick decision. Weigh the pros and cons and do what is best for you.
What's more, since your face essentially defines the way you look; you need to ensure that the body art design you get done is excellent. We repeat, it needs to be really good! To ensure that, you need a tattoo artist who is highly recommended and really awesome at his work. Plus he or she needs to be willing to do it. Face tattoos are not for the faint of heart, but if you decide it's the right thing for you, then best of luck!
Check out how realistic this one looks. It's as if his skin was peeled back and we had a peak into his facial structure!
This is a tribal look that doesn't cover the entire face.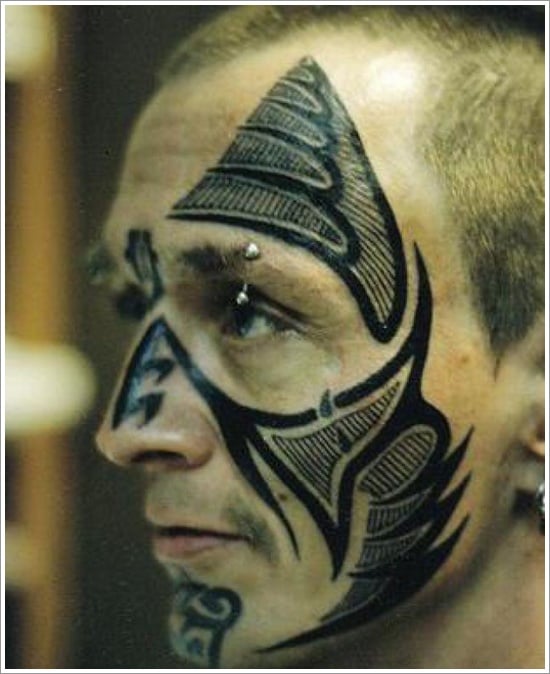 There are a few things you may want to take into consideration before you decide to make this decision and get a face tattoo. Think about how it will affect your work and work prospects. Unless you are doing it for religious or sentimental significance or you want the tattoo to be a business itself, a facial tattoo is a big no for your job prospects. It can come across as intimidating or threatening and most workforces aren't interested in hiring someone who clients will be scared of. If you currently have a job, then it would be prudent to check with your boss and get up to date on the policies regarding facial tattoos before proceeding.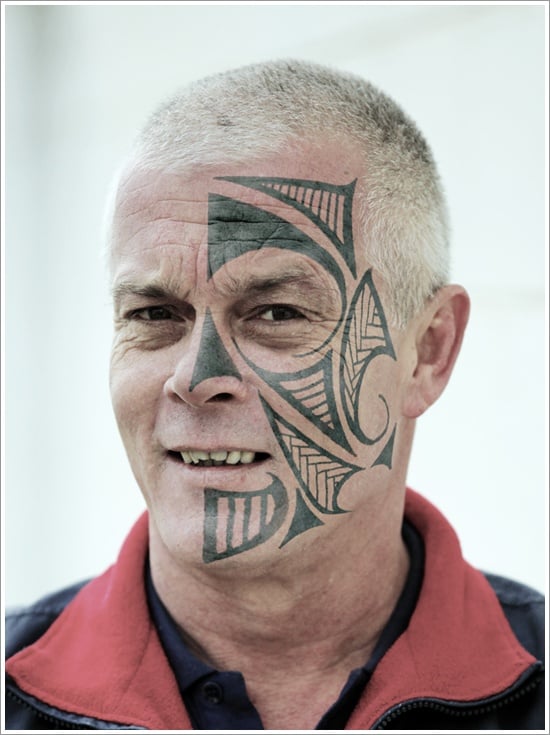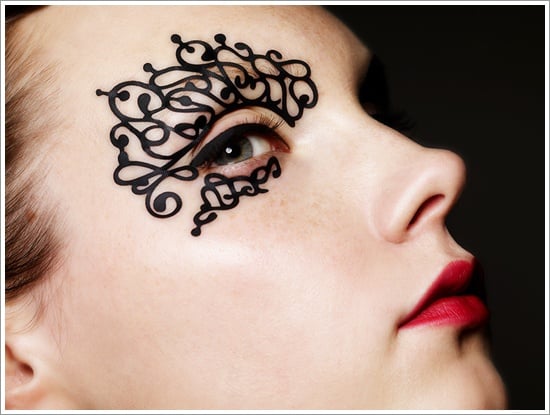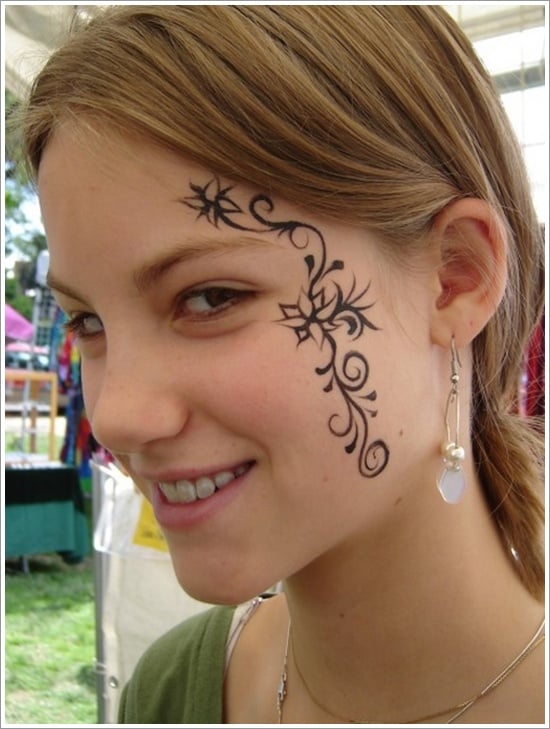 Sourcing: This next decision is a really important, if not the most important decision you will make after initially deciding you want to get a face tattoo. Source an artist who can and will do it! You'll definitely want to check out past work that they've done to ensure it's the same style and look you are going for. You may find there are not that many good artists who want to tattoo on the face. There are lot of implications to this process and the artist may not want the liability. The face is a delicate bit of surface and working on it may not be easy. Many artists may not want to work with it so be pretty careful with who you select to work on your face.
More tattoos on the next page…