40 Beautiful Koi Fish Tattoo Designs
Who would have thought that something as mundane as a carp could symbolize so much awe and beauty? Starting as a commonly consumed carp in China from there on to many countries to finally end up as a part of Japan, the Koi's journey is amazing. These fish are valued not only as pets but adored for many things. The first were specifically bred to be colorful. In fact Koi is called breathing and live jewels.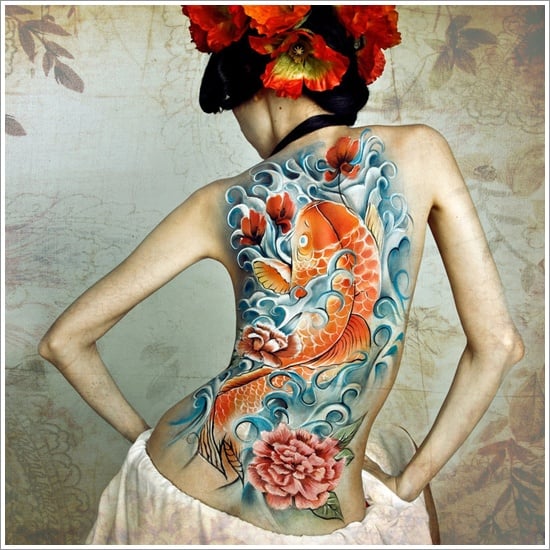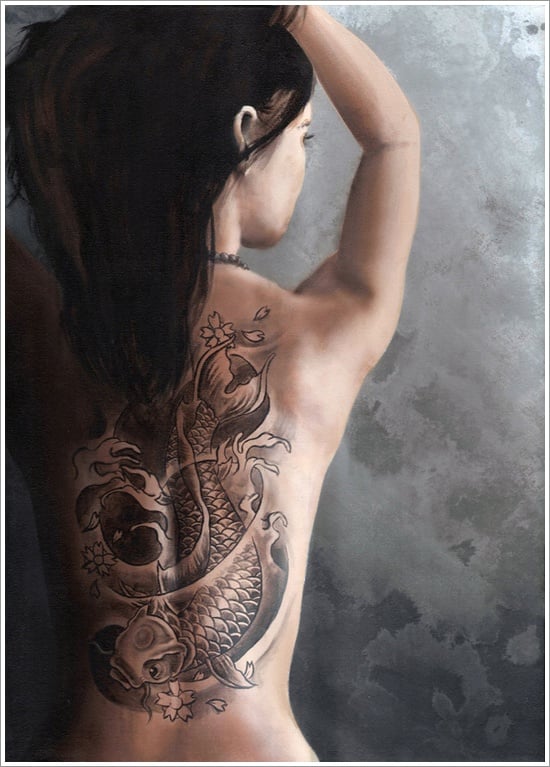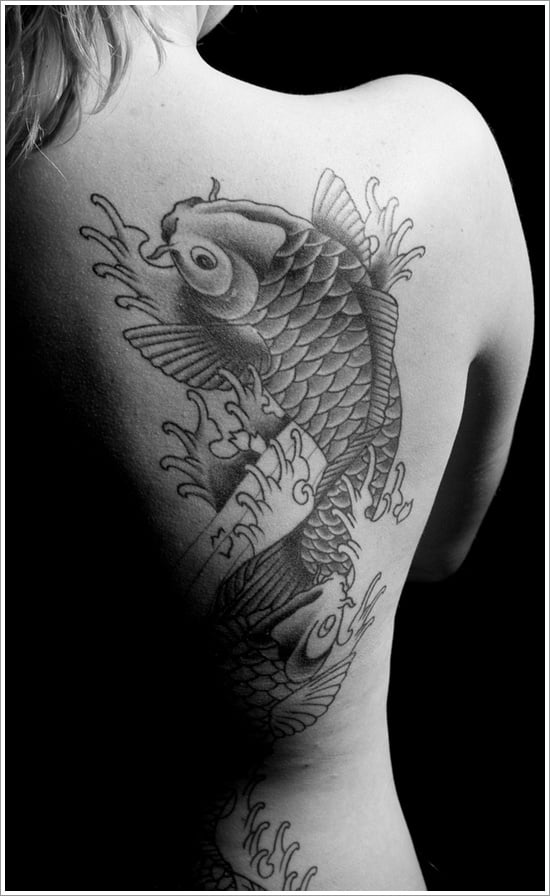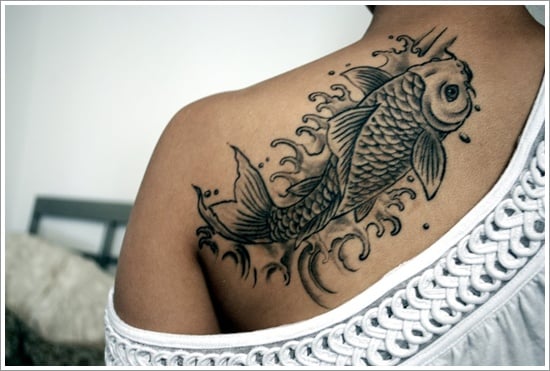 The full name of Koi is actually Nishigikoi and they come in a cornucopia of colors that with amazing looking patterns on them. They are kept in ponds as pets, valued for their beautiful and fascinating appearance. Many a garden' s appearance has been improved by having a Koi pond with these colorful fish swimming in them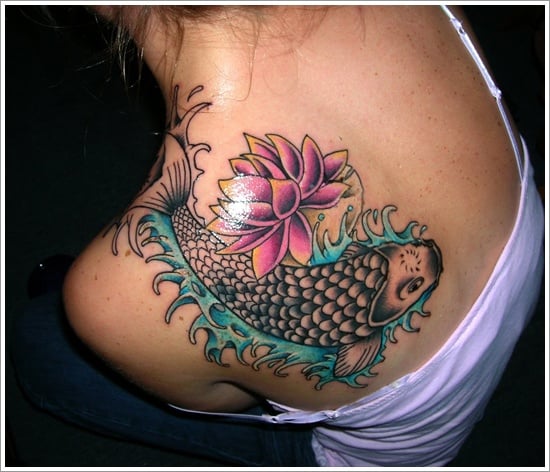 Is it any wonder then that they have caught on as a major craze in the formation of tattoo designs?
Here are some of the main reasons that the Koi Fish Tattoo Designs Craze has caught on:
They are colorful and fascinating: There is no doubt that if you are going for a tattoo on your body then you are definitely going to shy and retiring. Tattooing is all about having the world look at you. This means your tattoo design has to be eye catching. Koi are definitely that. In fact observing them while they swim around will often make you wonder whether they are even real! They are that colorful and the patterns on them are also superb.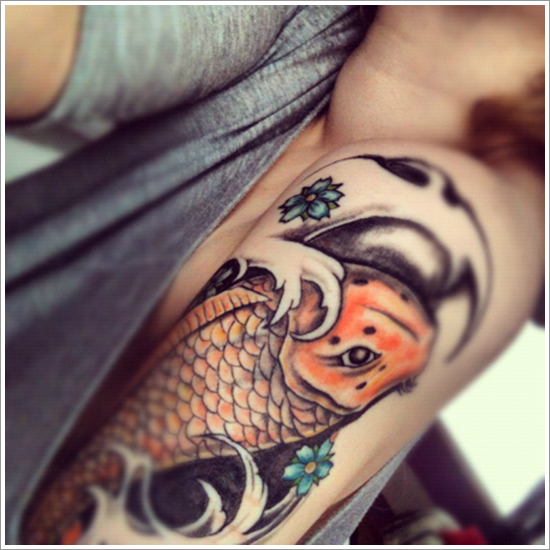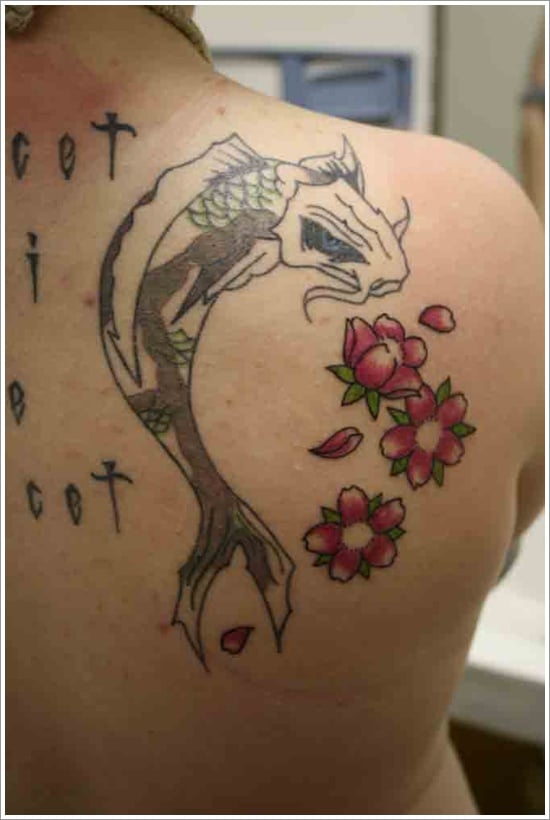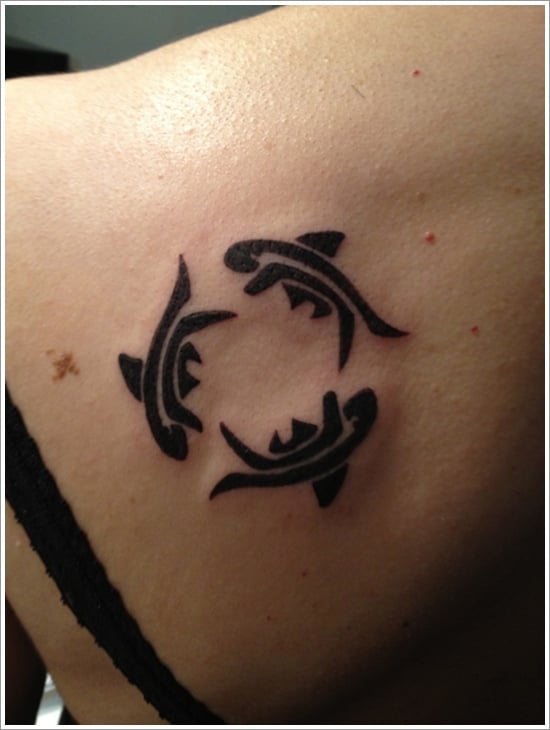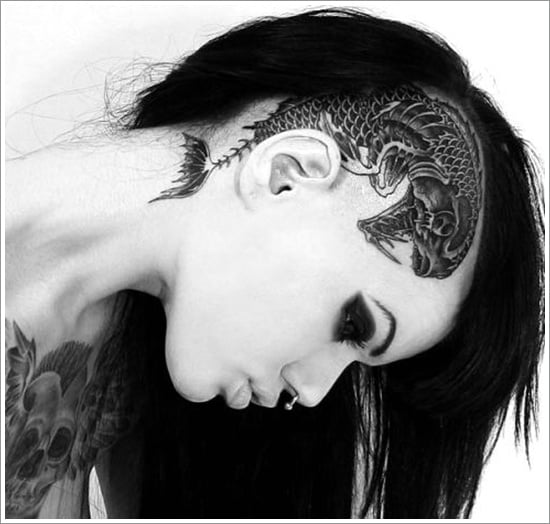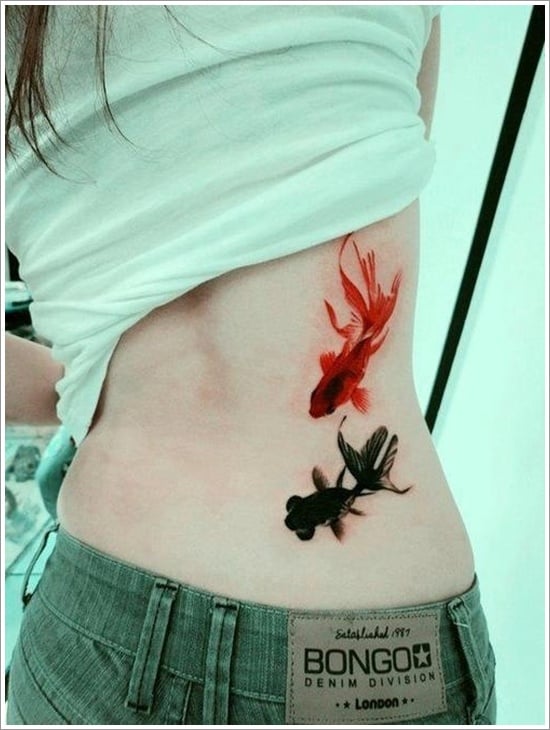 They carry the weight of cultural and historical significance: Since the 1800s the Japanese have bred this variety of carp to be ornamental and colorful. They are supposed to be an significant addition to any household. This means they are valued for not only their colorful appearance but have cultural cachet too.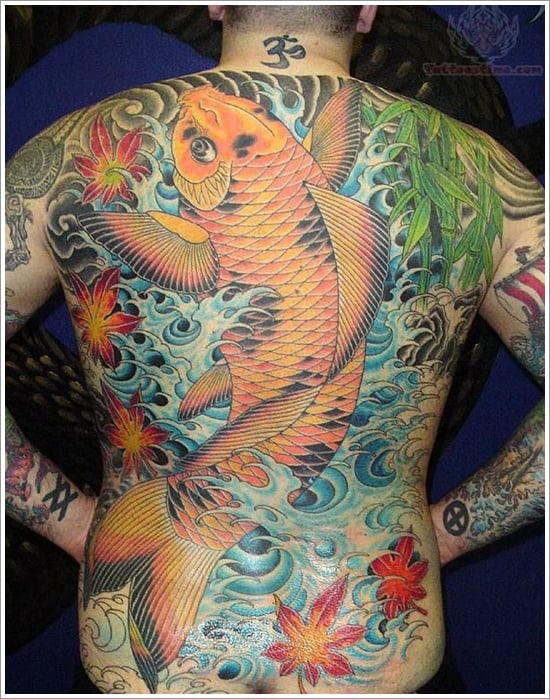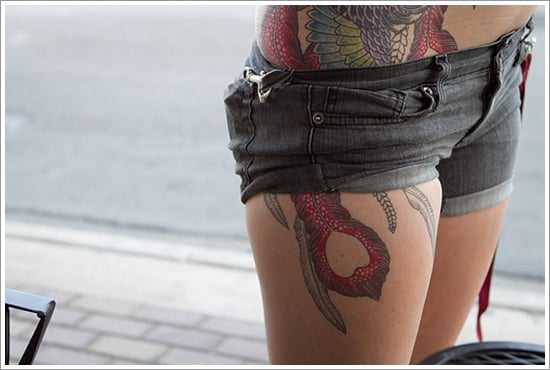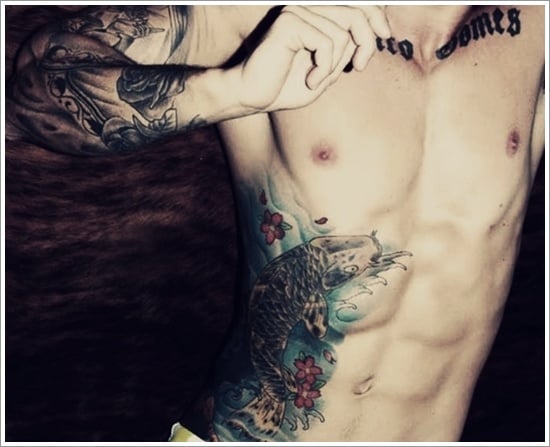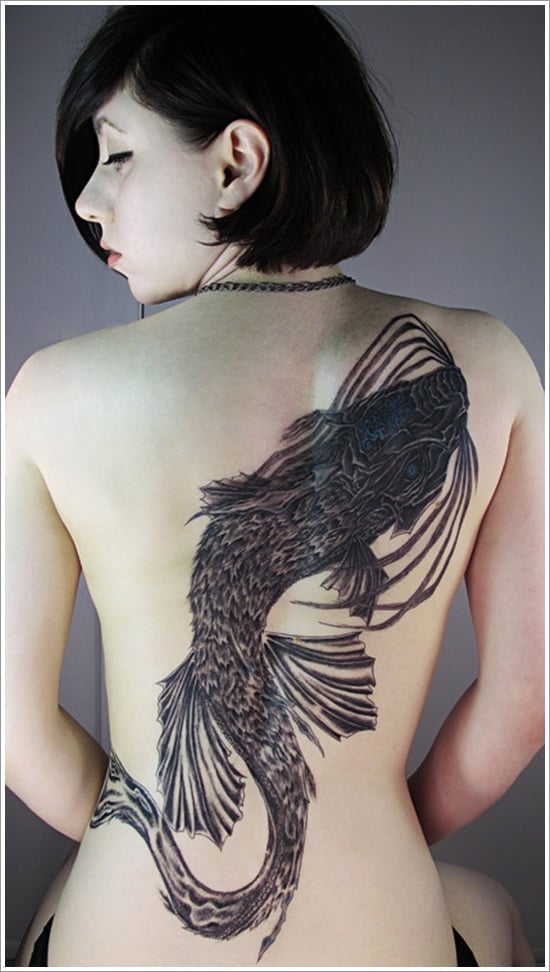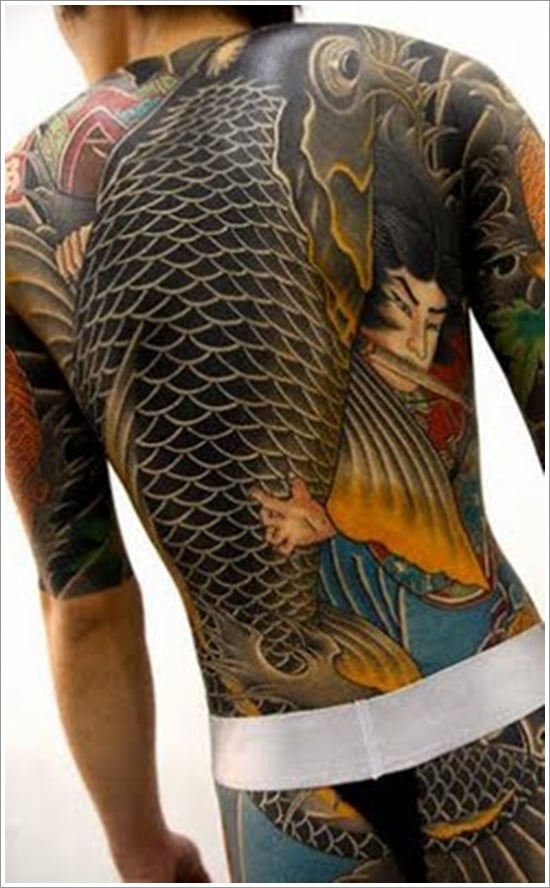 They are considered auspicious: Considered to bring good luck and a better life to their owners, the Japanese valued these fish as a good luck symbol. This sort of endorsement coming from a culture that has deeper meanings and symbolism for almost every aspect of life, makes Koi have even more weightage. Plus the Koi have a long life when looked after properly.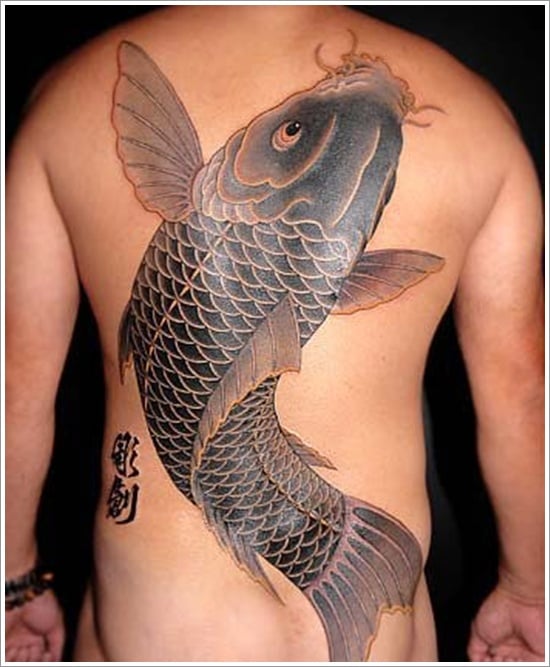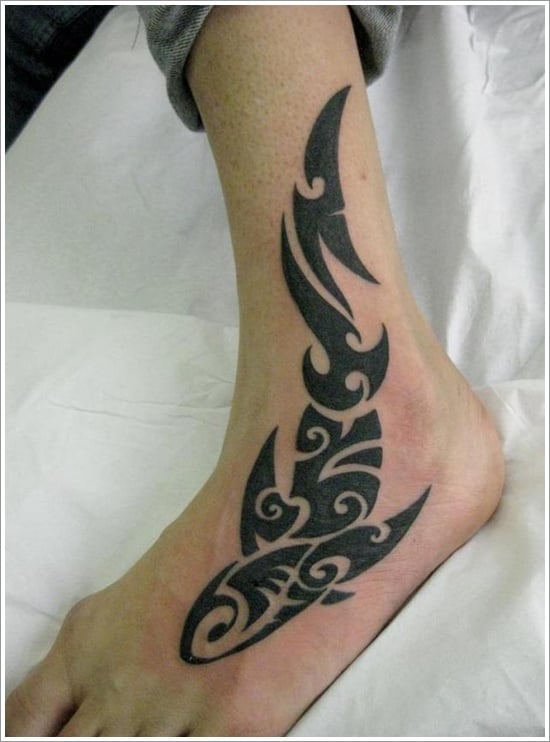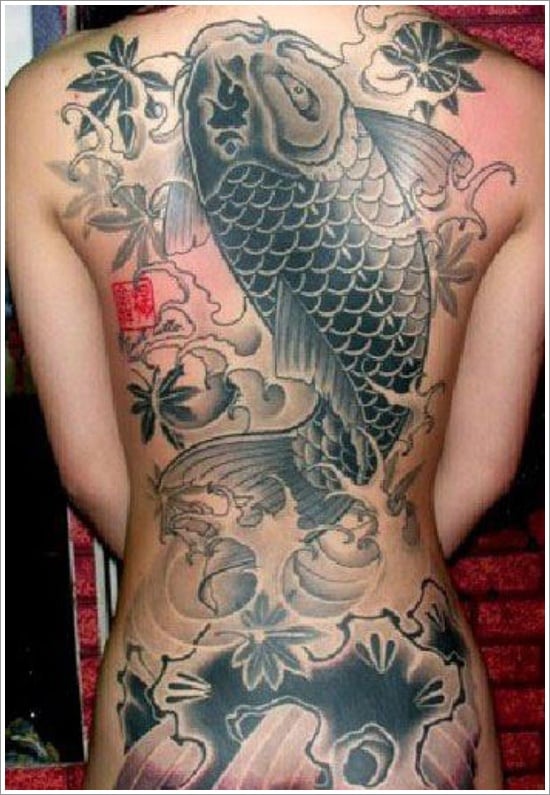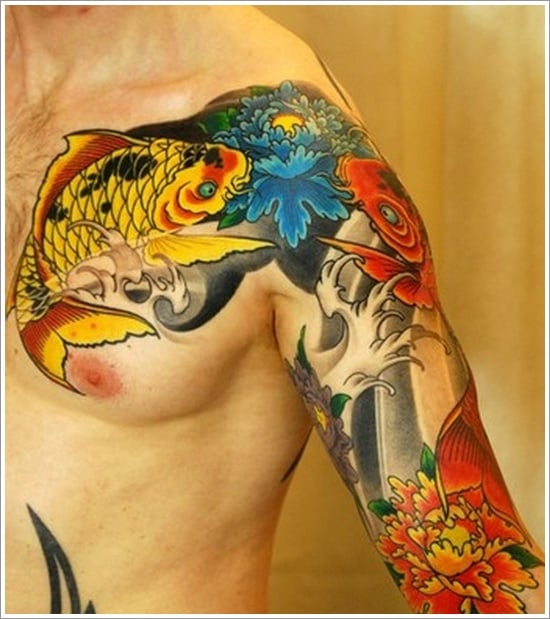 They are supposed to depict bravery, strength and unrelenting determination: In the past there are tales about the courage and perseverance of these fish, which are supposed to have braved waters flowing upstream by swimming in them, leaping over waterfall so that they can be rewarded at the finish of the journey by becoming a dragon.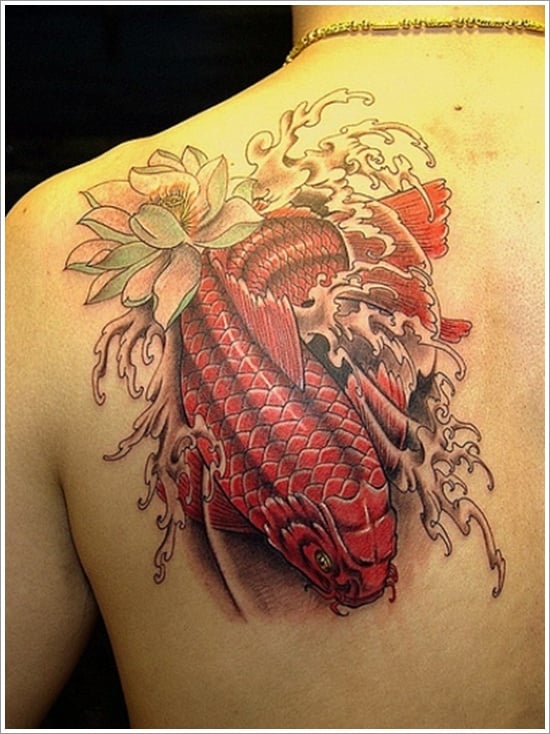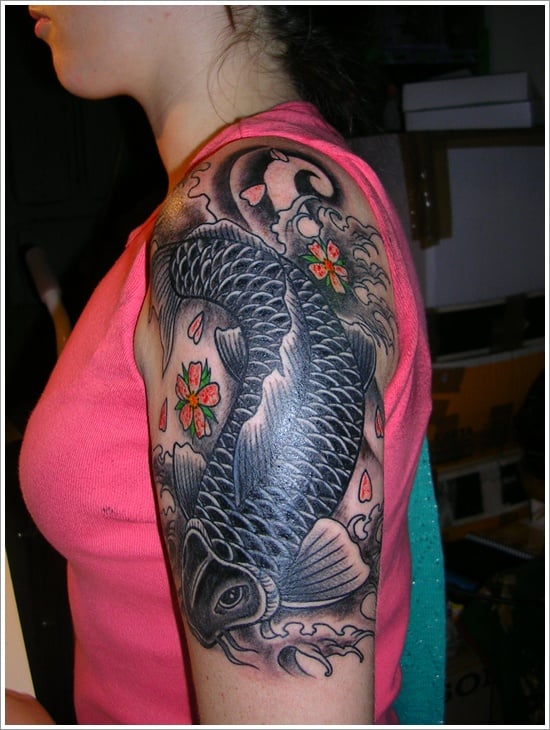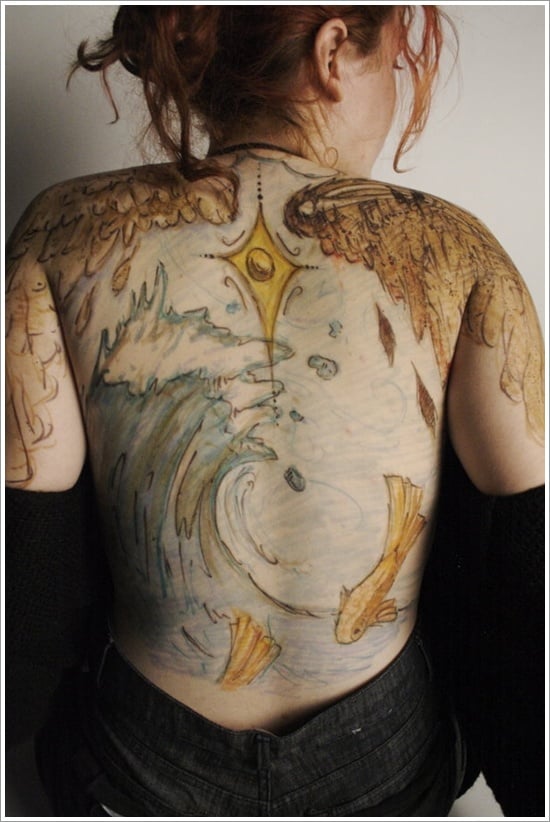 All the above: When it comes to becoming a tattoo design, the Koi would make a nice choice for even one of the points mentioned above, but put together all the points do make a compelling design to be chosen as a tattoo design.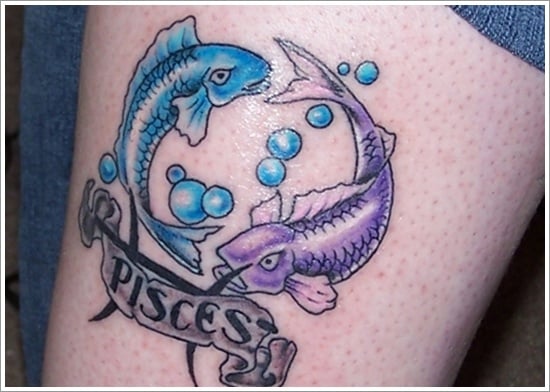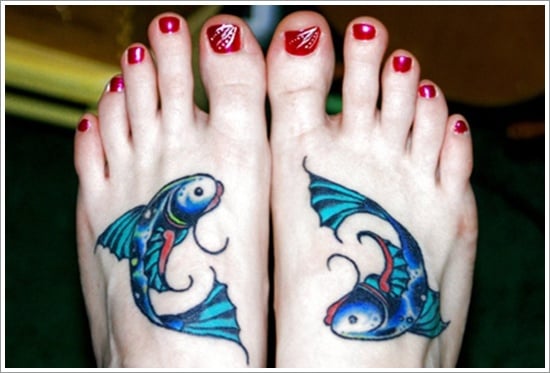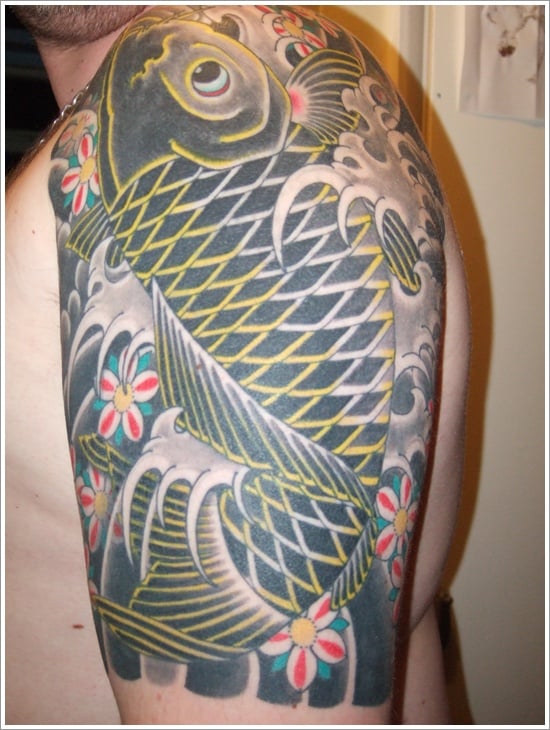 We all know that a tattoo design is more than just mere body art. Plus it is permanent. So you want something that signifies what you are, what you love, what you think and most important of all, what you want others to think about you. This means your tattoo design choice should be one that you like and will continue to like. Taken aesthetically or taken as something with deeper meaning, a Koi Tattoo meets all the criteria.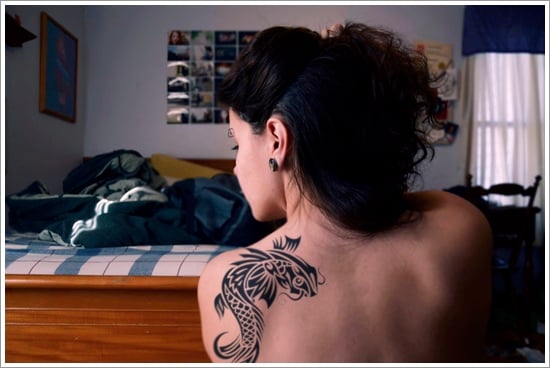 The best part of getting a Koi tattoo, even though it has become really popular is that there are still many unused and original designs that you can choose from. This means you can get a tattoo that is important to you, looks amazing and is absolutely unique.
Here a Few More examples of Beautiful Koi Fish Tattoo Designs: