40 Native American Tattoo Designs for Men and Women
In Native American culture, the dreamcatcher is a well known symbol. It is a tattoo design that became popular and has caught the attention of people from all walks of life. It makes a colorful, one of a kind motif that incorporates spider webs, beads and feathers into an intricate and meaningful design pattern. The best part is that a dreamcatcher tattoo has no particular pattern that it follows so it can be created in a multitude of different ways. However, the dreamcatcher is far from the only Native American tattoo design that has become popular throughout the years in all different cultures.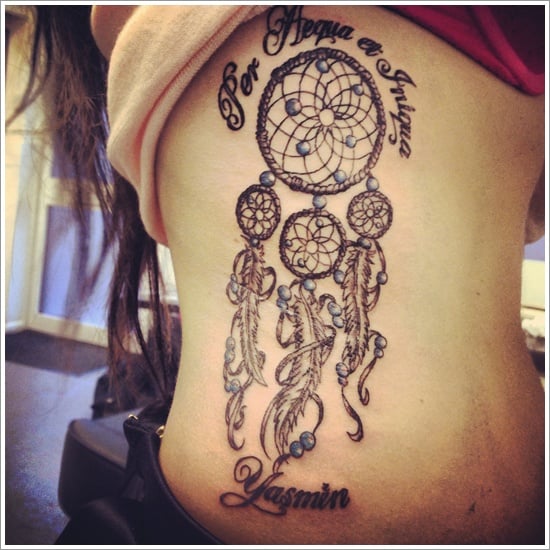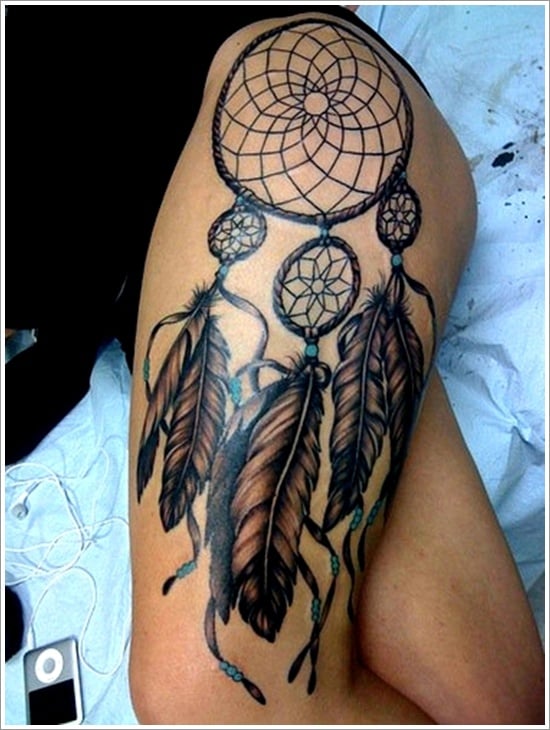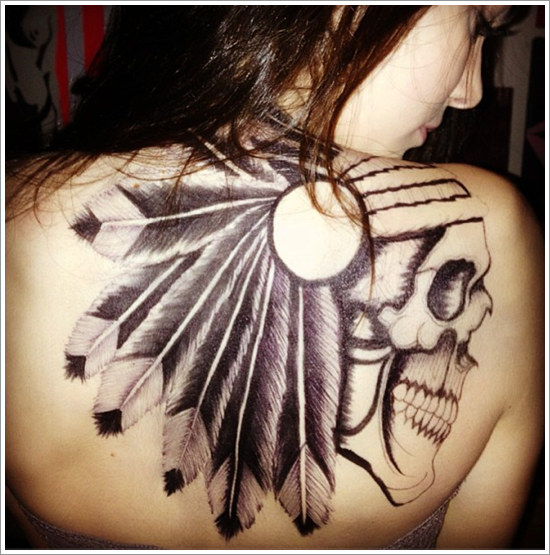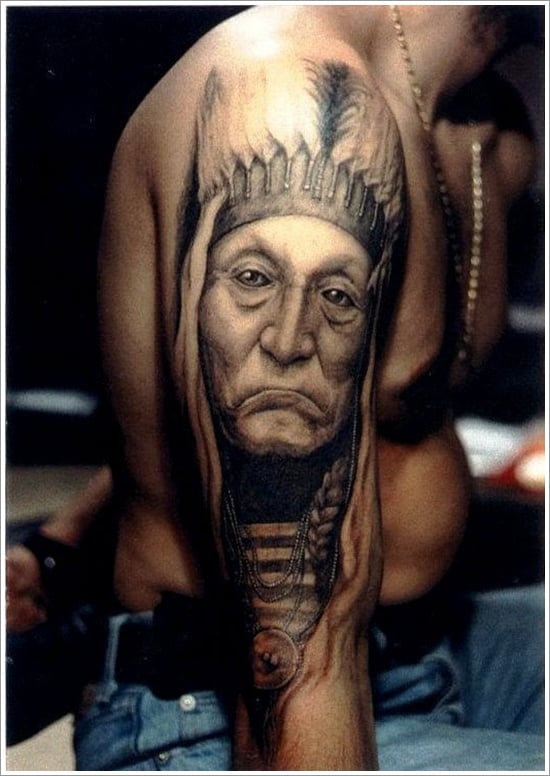 Feathers play an intricate role in Native American culture since animals played an intricate role. Being a culture that truly lived off the earth and the grounds, nature and the balance there of way as everyday part of life for Indian tribes. Animals were not only used for food but for survival and warmth. Hunting and gathering was a part of daily living for all tribe members, making anything to do with animals and nature an essential part of living for the culture. Today, we honor the culture with a wide range of Native American tattoos that depict the various elements that signify values, culture and pride in the earthly elements around us.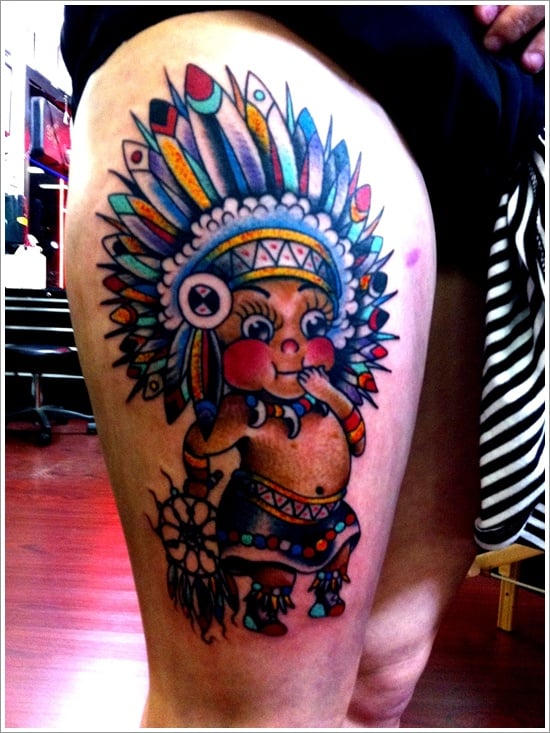 Native American tattoos offer a wide variety of choice in color, design and symbol patterns. Many people that opt for these types of tattoos may also incorporate the earthly elements into their design as well such as water, wind, and fire. You may often see tattoos of Indian heads or tribe apparel that can symbolize of wealth of things such as pride, strength, loyalty and family.
Even if you do not have Native American blood coursing through you, you can still respect the feelings and thought behind this tattoo design. Plus you know you have many options to pick from. There are wide array of designs some even including animals like the bison etc.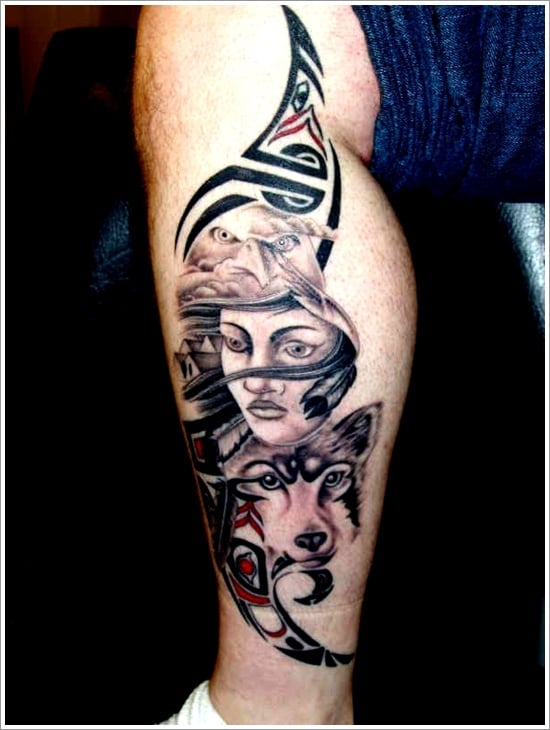 You can see that the design of the simple dreamcatcher has a couple of feathers and is about 2 inches wide and six inches long. It has been rendered using traditional ink. Complete with colorful beads the simple yet detailed design is quite pleasing.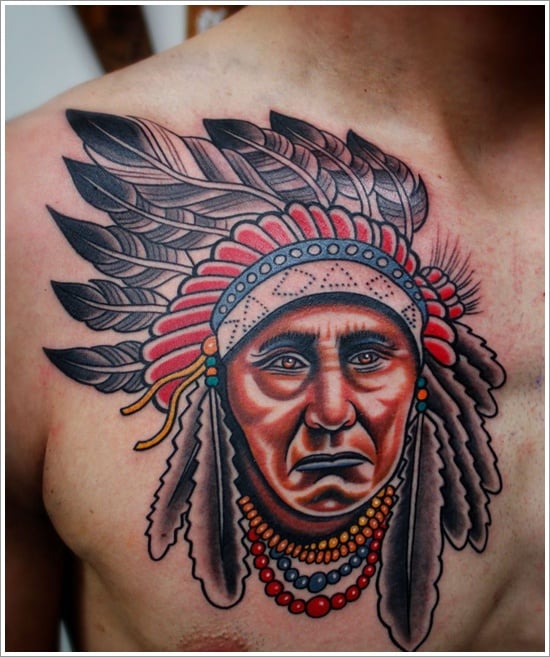 The other one that you see here has a circular loop and you can see that it follows the heart shaped design. With feathers and beads hanging from it is really beautiful in its elegant lines and simplicity.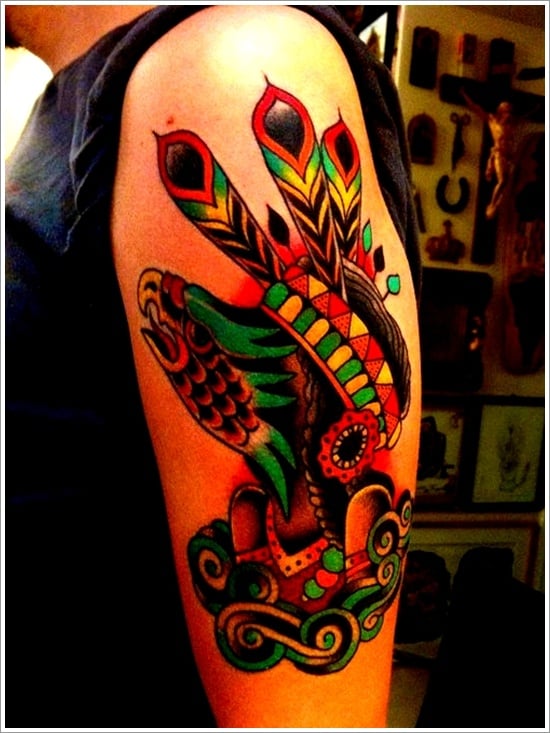 Significance:
• For a feeling security and well being. It is believed that having a dreamcatcher
tattoo can protect you from evil and keep you feeling secure. This is strongly
believed for protection from nightmares
• It is also believed to represent the sheer freedom that nature can afford and the integration of man with things from the nature like the trees and the animals
•It can also be chosen to show respect and love for an ancient tradition and set of beliefs that could turn their inner fears into something so beautiful and creative
Factors that determine the selection of a dreamcatcher tattoo
• Make sure that you know the meaning of the tattoo design that you picking
instead of just the way it looks
• Make sure to do your homework both in terms of design and symbolism
• Pick the one that represents what you feel and what you want it to represent. You can get creative and design your own
• Pick the location of the tattoo with care both for cultural considerations and also for the way it will affect your personal and professional life
Here are some other Native American Tattoo Designs for Men and Women.