35 Attention Grabbing Eagle Tattoo Designs
Eagles are one of the most popular tattoo designs requested across the globe. Since they are usually viewed as magnificent creatures that soar amongst the clouds and prey on smaller birds and creatures, they can be used to symbolize a sense of strength and superiority as well. While there is no denying the sheer beauty and majesty of the bird, there are also many legends attached to them. These birds are known to nest on mountain peaks and large trees. The look in the eye of the eagle is supposed to put even courageous people into a state of fright.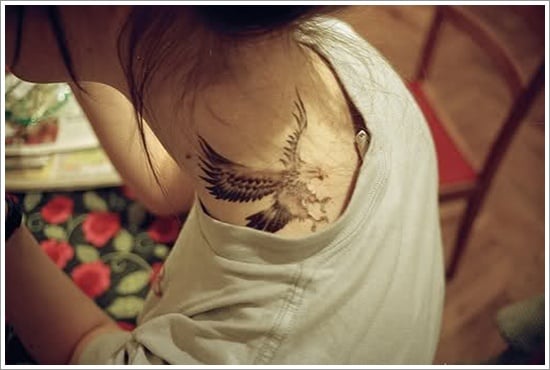 Eagle tattoos are a popular design choice among the armed forces as well. Since it symbolizes the American culture, it is also used as a memorial design element for fallen soldiers by their family members and loved ones. These tattoo designs could be a dedication in memory of those who lose their lives in the line of duty or to be inspired from this symbol. The eagle represents immense strength, stealth in attacking prey, quick and decisive action, lots of strength, freedom and liberty. This makes it popular as a tattoo motif. Some may choose the eagle alone or with banners or a profound saying.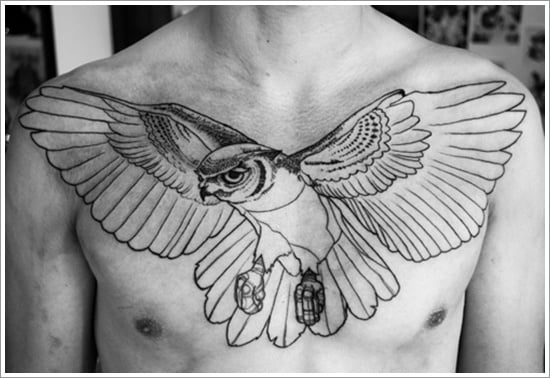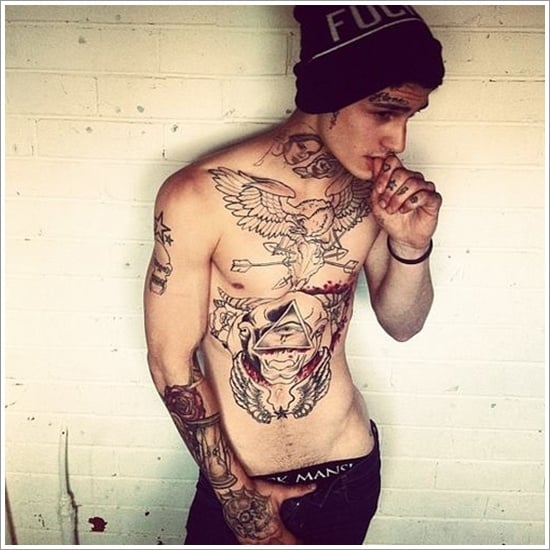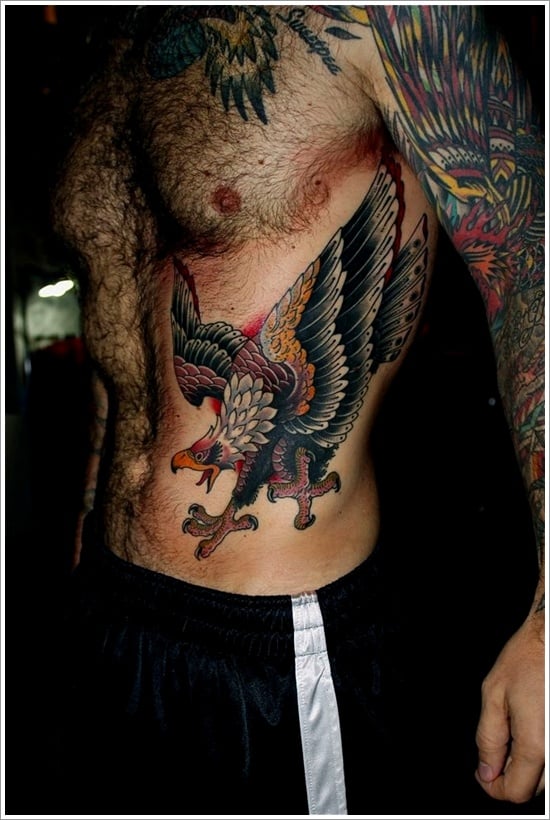 This beautiful and fascinating bird also features in many tales throughout history. It has been part of many places and appeared in many an emblem. In Greece the eagle was venerated and linked with the God of Sun. In Norse folklore, eagles were associated with Wisdom represented by the God Odin. Among the Native Americans the eagle was a symbol of pride and courage. People get a Eagle tattoo even as a talisman to give them courage and provide them against forces that weaken them. Native Americans show a marked preference for Eagle tattoos and have them on many parts of the body.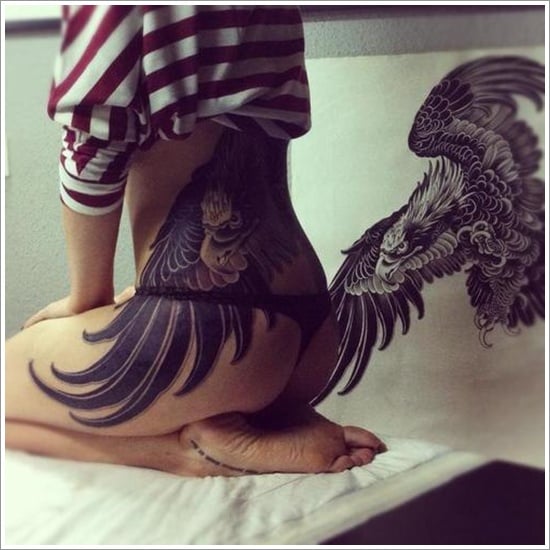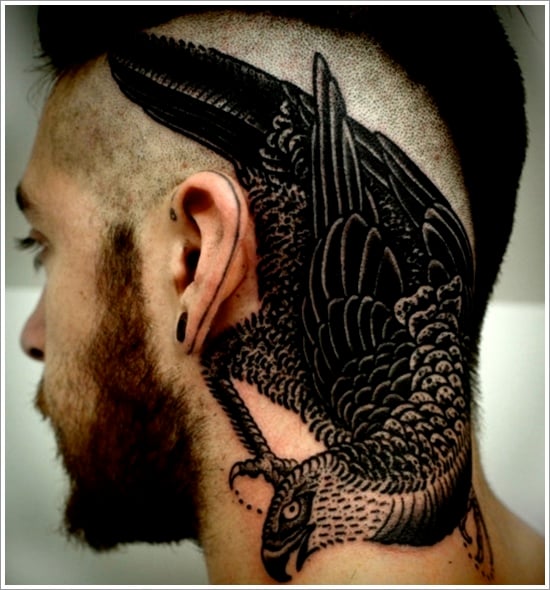 The creative and unique ways in which a eagle tattoo is depicted can be really fascinating. Many people tend to get a eagle tattooed on the upper part of the arm, other popular locations are the shoulder, the upper back or the lower back. When you are getting an eagle tattoo done on the back there is so much scope to make the design really elaborate. You can show the eagle with both its wings spread out with amazingly detailed work on the feathers in the wings. The eagle can be shown as if it is preparing to take flight or in the process of swooping down. The eagle even when at rest has an immensely arresting quality which can be captured in a tattoo. Some even show the eagle holding something in its talons.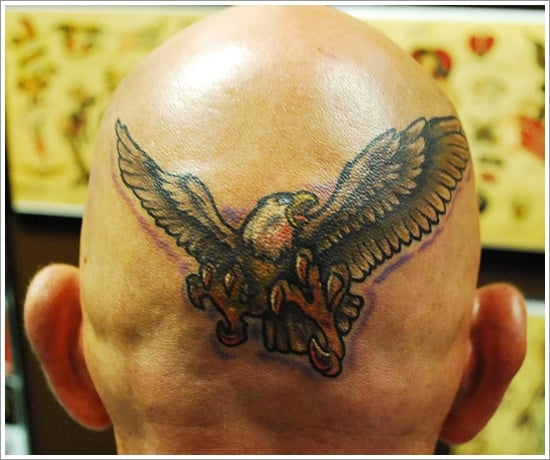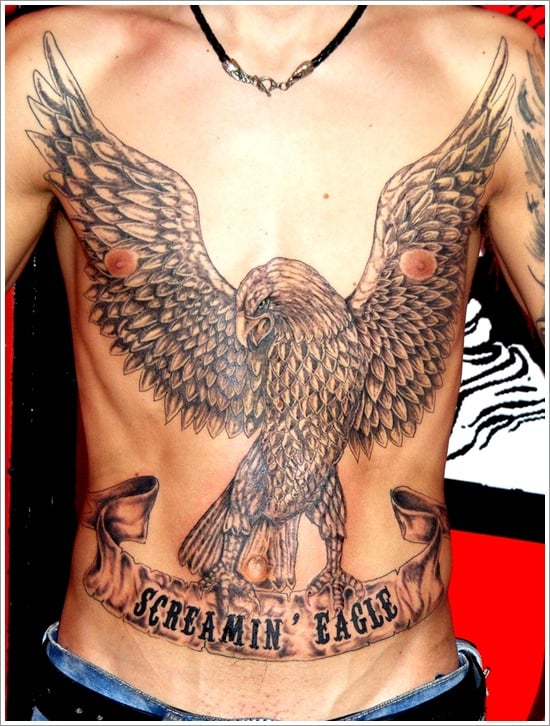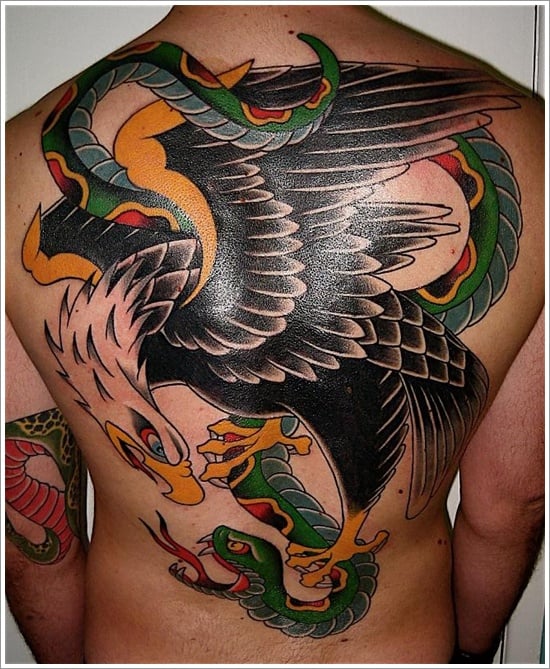 Many people opt for only the eagle head for their tattoo design that incorporates various elements and backgrounds. Tribal style eagle tattoos are also a popular choice, using totally black and grey ink with somewhat pixelated design patterns. You can also work this design into the leg in the form of a band or on the arm. The eagle tattoo can also be done in conjunction with other design details.
An eagle as it prepares to spot, follow and swoop on its prey can be a really magnificent design option. The eagle on the brink of mountain top as it sits guard on in its nest with eggs in them also portrays both dangerous and protective instincts of this bird.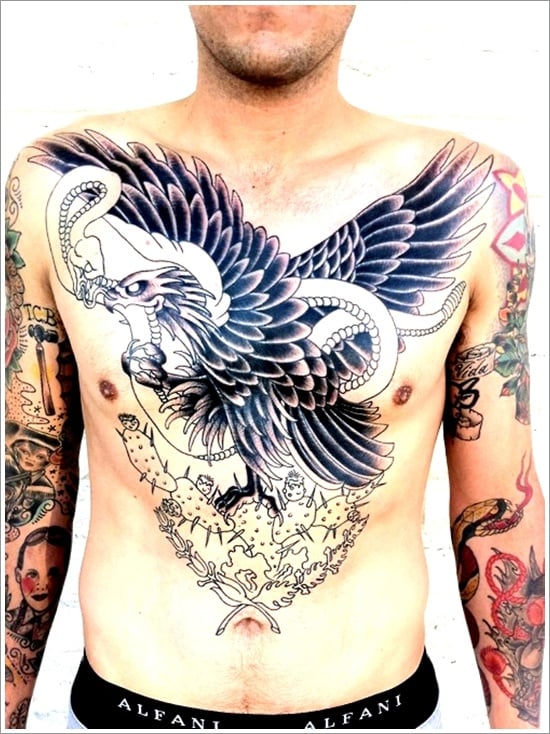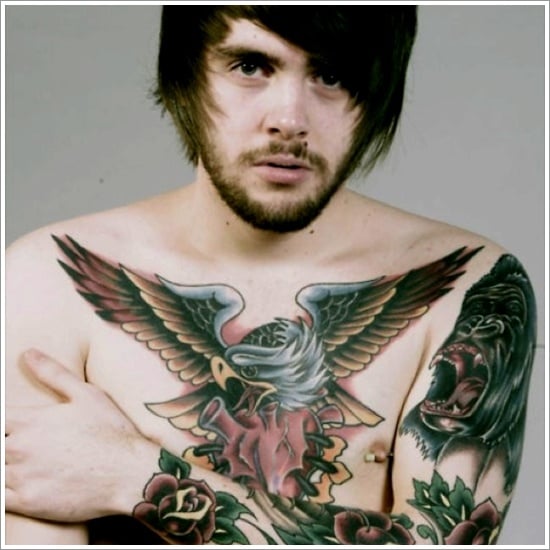 Another symbolism attached to eagle tattoos is that of patriotism. In such instances the use of colors tends to be a combination of white, blue and red. The eagle can be portrayed in many colors like sienna, brown, terra cotta and beige. You can also include other elements of nature in the eagle tattoo.
Here are some more impressive examples of Attention Grabbing Tattoo Designs: