45 Beautiful Rose Tattoo Designs For Women and Men
The Rose Tattoo Designs – this has so many meanings and is rich with symbolism. The rose flower is the epitome of beauty, the source of irresistible fragrance, the symbol of love and all this with the hidden catch – the thorn that ensures that all this beauty is not without pain. This is what people who get tattoos dream off – something beautiful that is rich in symbolism, has a weighty history, is the stuff of myths and is great to look at.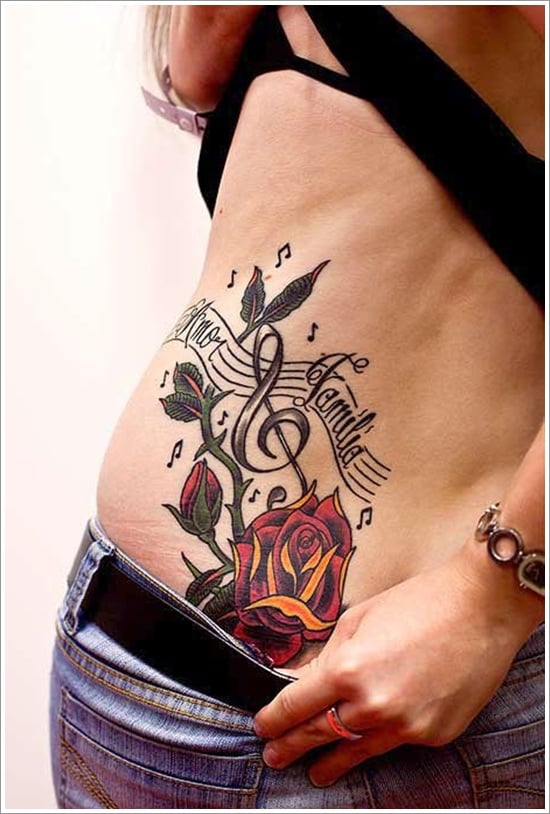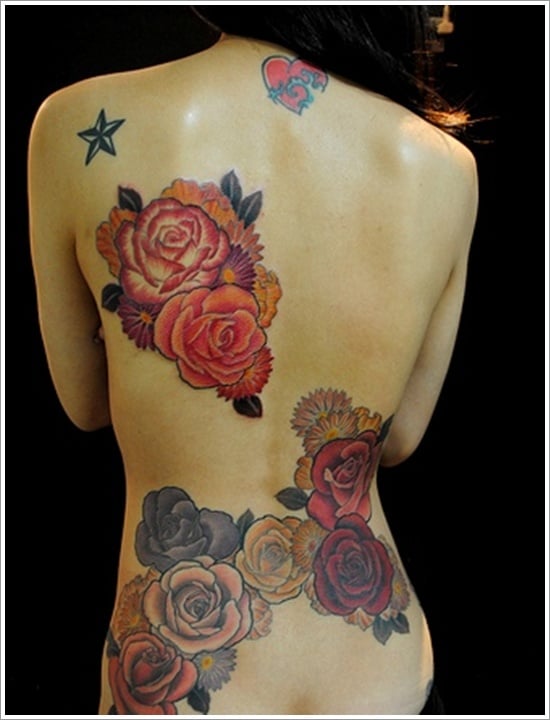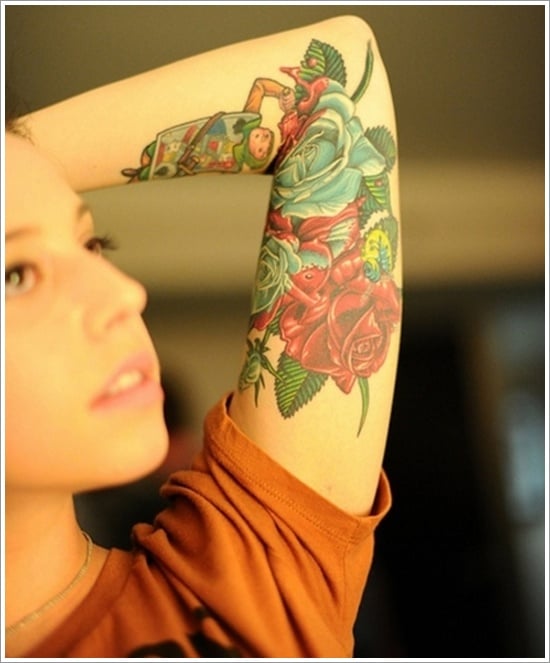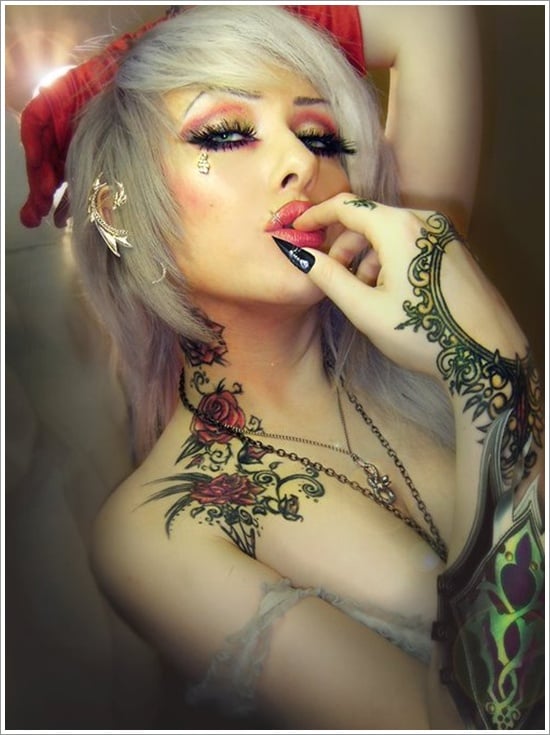 There is no doubt that a rose tattoo is one of the most preferred ones across the world. It is as popular among the westerners as a lotus is in the east. As a matter of fact these two beautiful flowers share a lot of meanings in the world of symbolism and body art. Throughout history, a rose has held a special place in tales, legends and parts of different cultures. The most popular and well known thing that a rose symbolizes is love. But the fact is rose is more than a mere symbol of love.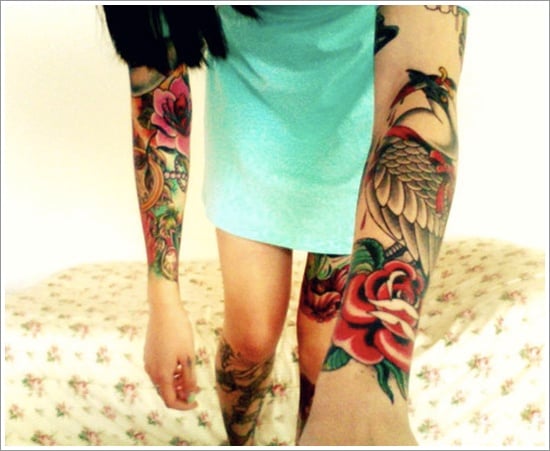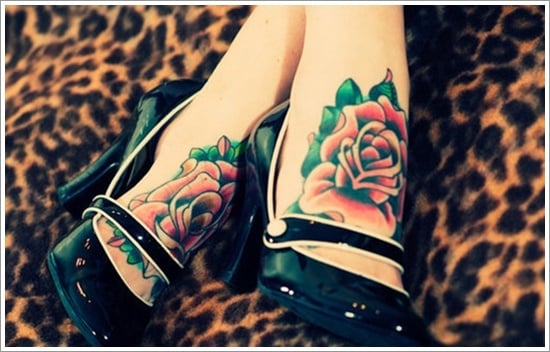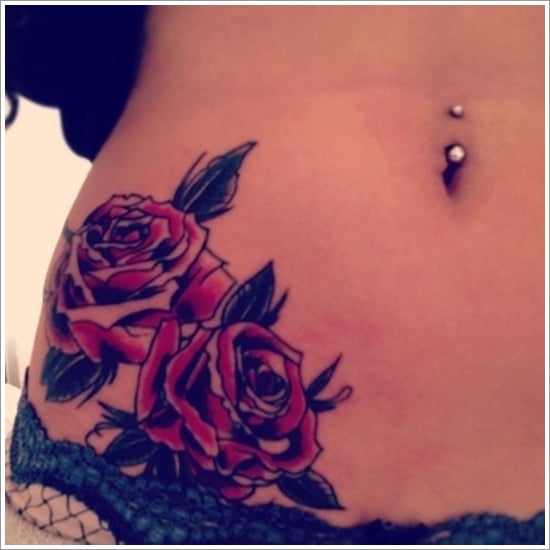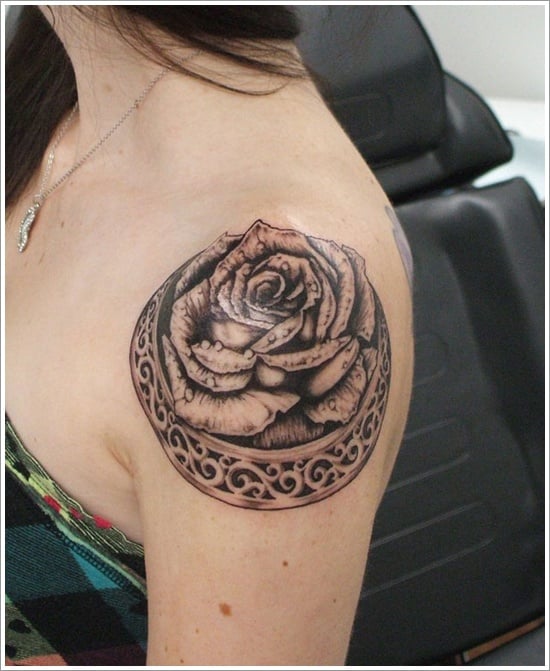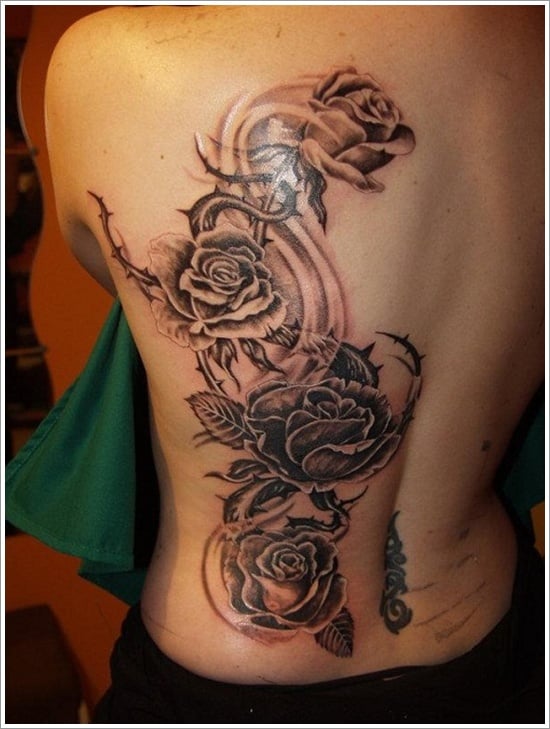 Here is a look at the history of roses and the myths behind them:
The role of rose in myths: It was believed by ancient Greeks that white was the original color of rose. But it turned red when the goddess of love, Aphrodite bled on a rose after being poked by a thorn. It is this blood from the goddess that made the rose red. In tattoo designs one can often see a rose portrayed along with a drop of blood oozing from it. Assuming it is from the point of view of a broken heart or from the mythological point of view, this seems rather apt, doesn't it?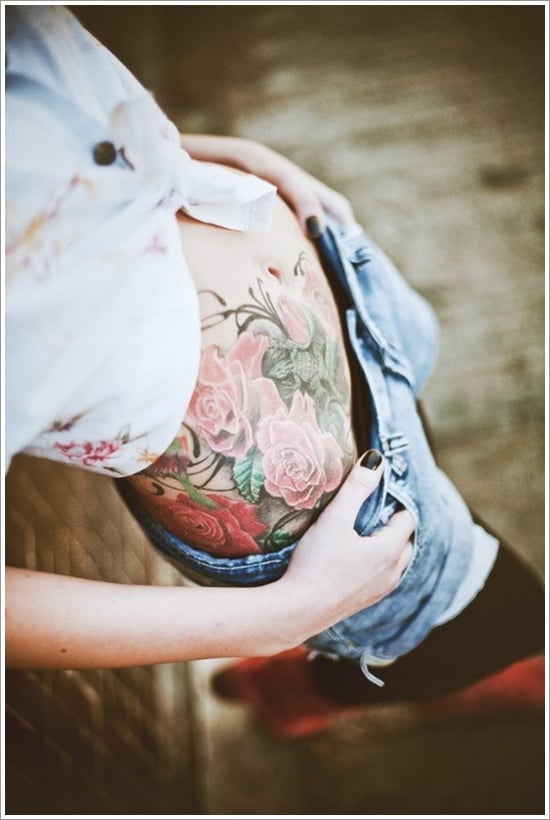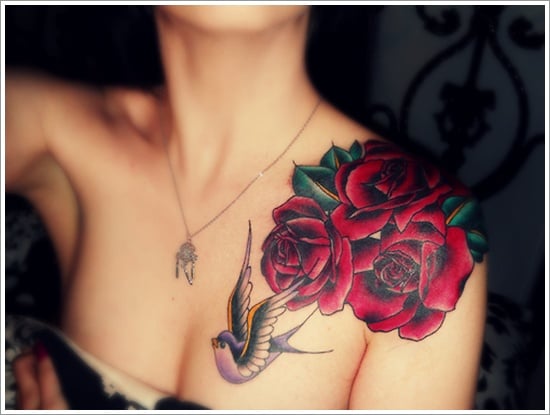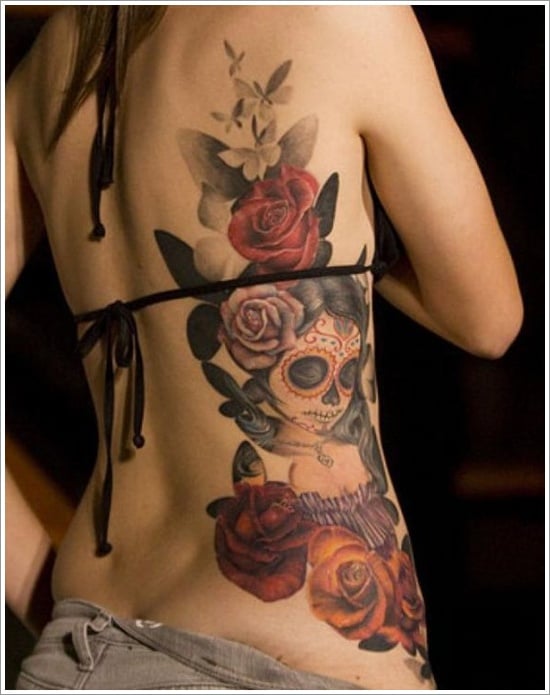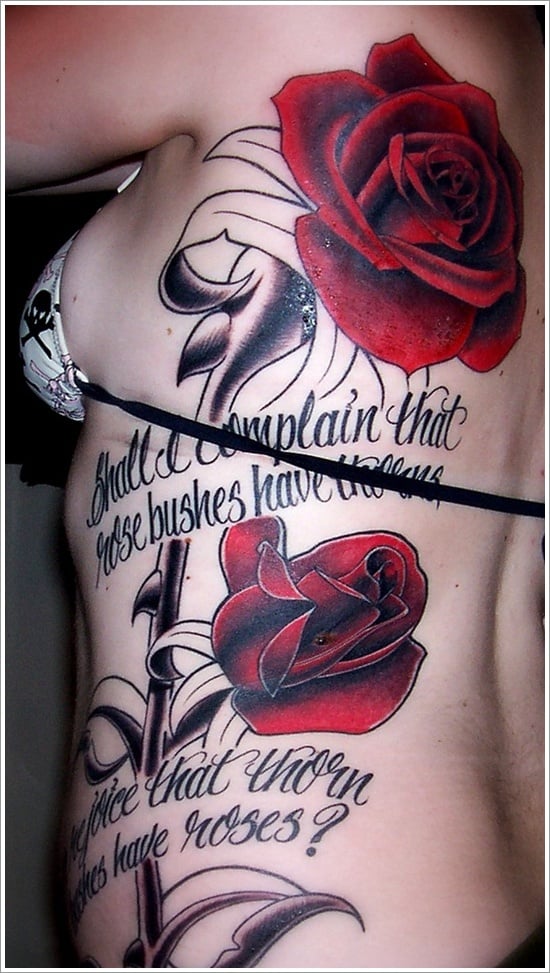 As we walk down the roads of history we can trace the origins of the rose flower back to ancient Persia. It is believed that the first rose bush grew in Persia. It is believed that the earlier versions of this beautiful flower had a male appearance. It is only through years of transformation by the cultivation and refinement process that the rose got its lovely appearance that we all appreciate so much. Now the rose is the epitome of femininity due to its delicate and ethereal look.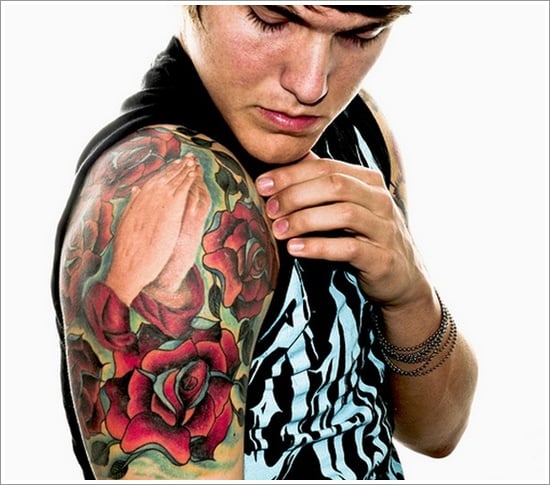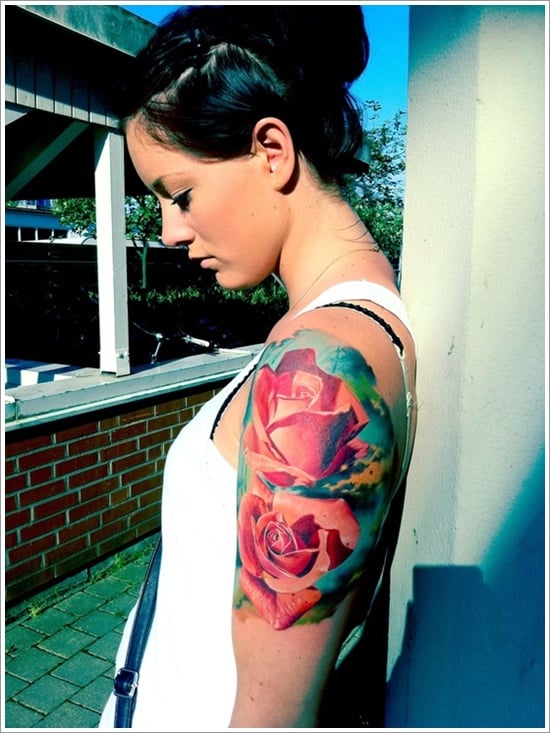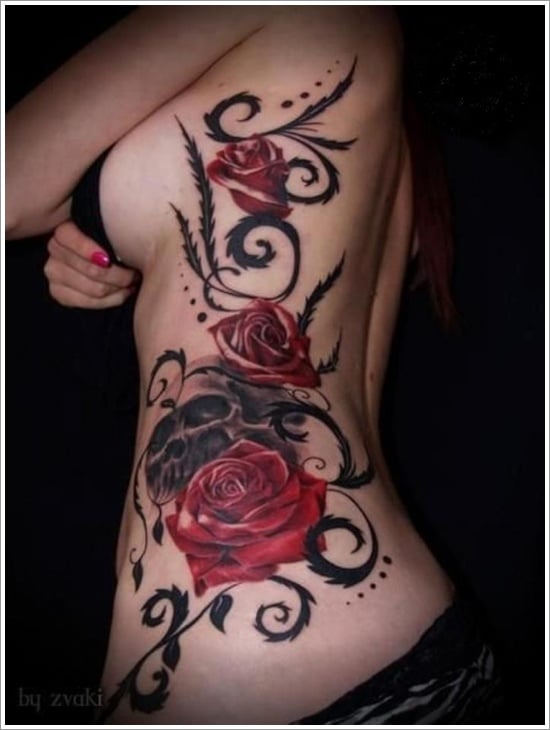 The rose as a flower was much sought after and people loved it, but as a tattoo design it only caught on in the 1930s and 1940s. The sailors popularized it by getting it done on their self. Mainly chosen by sailors to honor their spouses, sweethearts or any important female figure in their lives, this tattoo gave them a semblance of peace during rougher times. It was also a way of honoring all the sacrifices the women had to make while their men folk were out at sea. The women would be touched that the men honored by getting a rose tattoo on their arm or other body parts.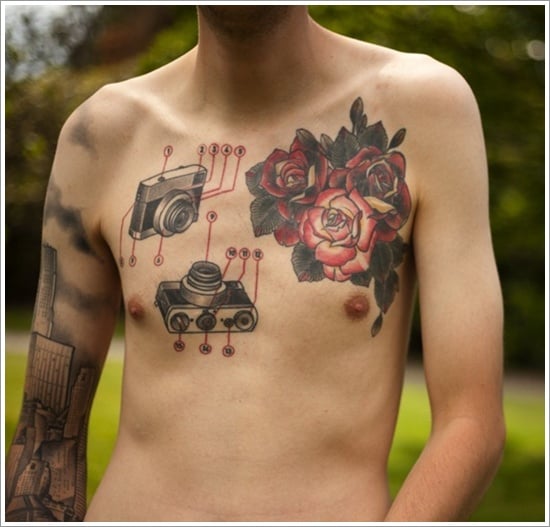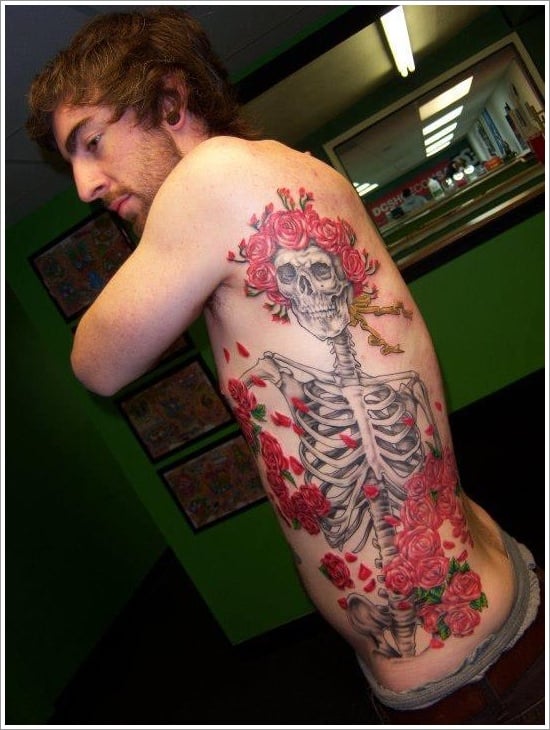 The most popular meaning of a rose tattoo is about love. Tattoo designs based on this theme can show the rose in full bloom or as a bud that is about to blossom or even as a bunch of roses. Rose tattoos can also symbolize faith when combined with things of religious significance. People also have a heart symbol with a rose as a tattoo design. As a symbol of prosperity a rose may be depicted with a diamond. There are so many variations to suit each mood, feeling and deeper meaning.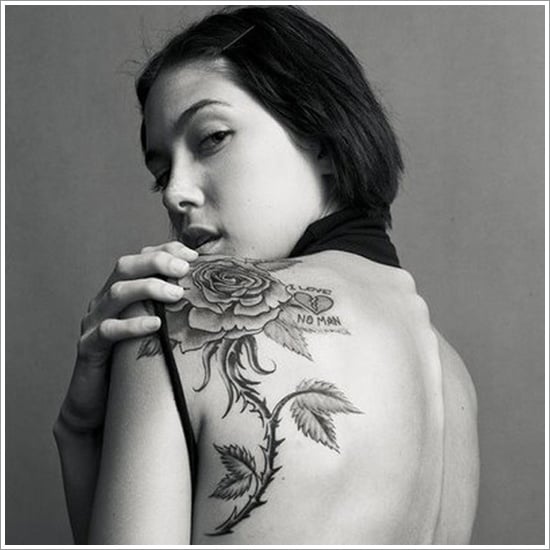 No matter what motif you go with the rose tattoo is going to be beautiful, colorful and best of all full of nuances and meanings that will make you smile just by looking at it.
Here, you'll find some impressive examples of Beautiful Rose Tattoo Designs for Women and Men.