With the magnitude of tattoo Parlors available in Las Vegas, it can be quite challenging getting the right tattoo parlor that would deliver the kind of style you may desire in a satisfactory way. There are numerous factors that one should consider before walking into a tattoo shop to be tattooed. Some of the factors include, level of cleanliness, kind of attention given to customers, the kind of portfolio they have and more. Below are some of the best tattoo parlors you can check out in Las Vegas.
The main attraction of Las Vegas is not tattoo parlors as one might know!  However, this city attracts millions of visitors that want to enjoy the glamor of the night life here.  The brilliance of it all, usually encourage people to do the one thing that they have been dreaming of, for a long time; getting a tattoo.  The lightness of life and the atmosphere around, offer a new and great motivation to indulge in such treats.  This is also one of the reasons why that tattoo parlors in Las Vegas are so busy and full of life.  They satisfy this new-found courage to finally get that tattoo done.
Having said this, one should always do some thinking prior to getting a tattoo.  It is definitely not a good idea to choose a tattoo design when one is not thinking straight.  This might lead to a lot of problems later on if the choice was not welcome once back home to the ordinary daily life.
As in any occassion, the best thing is to think about what you really want to have by looking at different tattoos, and discussing this with the artist involved.  If one is not totally decided, it might be a good idea to leave the parlor, think about it, and then return once convinced.  Most tattoo artists are very professional, and if they feel a client is unsure, they will even suggest this idea themselves.  Tattoo artists might be very good at what they do, but they are unable to get into one's thoughts and judge whether their client really wants this done or if it is a spur of the moment thing.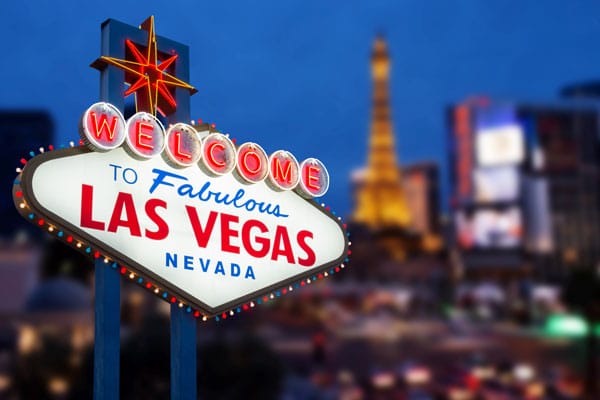 1. Sin City Ink
Sin City Ink is known to be outstanding in providing their clients exceptional tattoo and piercing services and is home to over 20 renowned tattoo artists with diverse expertise in various designs. The artists have a way of making clients feel comfortable and ensure phenomenal styles are done that best suits client's expectation.
2. Broken Dagger Tattoo Parlor
This is a top rate tattoo parlor that is full of passion and energy for the work. The atmosphere here is quite eclectic and welcoming with artists that are friendly and have been praised for their talent and stylish artwork. Broken Dagger Tattoo Parlor is located at 5255 S Decatur Blvd, Suite 108 Las Vegas.
3. West Coast Tattoo Parlor
The credibility of the tattoo artists working in this tattoo parlor makes this place quite ideal for tattoo work. The customers are treated well in an environment that is clean and sterilized. West Coast Tattoo Parlor is located at the Las Vegas strip and is home to some of the award winning artists in Nevada.
4. Voodoo Tattoo
Voodoo Tattoo Parlor is known for giving cutting edge, award winning and published artwork which makes this tattoo shop one of the best in Las Vegas. The tattoo parlor has a team of artists that has great passion for their work and are quite customer centric. Located at 3240 S Arville St. Las Vegas, customers are encouraged to pass by and share their tattoo ideas for a more fulfilling piece of art.
5. Ironhorse Tattoos Piercings
This tattoo parlor prides itself in delivering high quality styles for a combined period of over 75 years and with the best tools in the Industry that guarantee exceptional work. The tattoo Parlor is not only clean but has all going for it in terms of quality work and health practices. Ironhorse Tattoos Piercings also offer great after care service that guarantees faster healing of the tattoo.
6. Downtown Tattoo
Located at 1106 Fremont St. Las Vegas, Downtown Tattoo Parlor is just one of its kind with a team of talented artists that are great at their work. The tattoo Parlor has a combined experience of 35 years and provides quite a friendly and professional environment that customers find comfortable.
7. Vegas Val's Tattoos
Vegas Val's Tattoo is one place that will leave you feeling relaxed and renewed especially after getting your stylish artwork from the award winning artists. The tattoo parlor is quite welcoming and the artists are friendly and passionate about their work.
8. Club Tattoo
Club tattoo parlor prides itself as the hottest tattoo parlor in the world with a client base that includes the world famous. This tattoo parlor is outstanding for their sexy tattoo concepts that are unique and eye catching. The environment within the shop is quite vibrant and comfortable to be in. The tattoo parlor has been setting the trend by creating tattoo lifestyle concepts that singles them from the rest.
9. Last Chance Tattoo
Located at 4265 Arville St. Las Vegas, Last Chance tattoo is one of the top tattoo parlor and home to some of the award winning artists. The tattoo parlor provides a clean and sterilized environment that makes the clients feel more comfortable. The artists are exceptional in their artistic styles and ensure customers ideas are well incorporated into great work.
10. Blue Note Tattoo
This is an artist owned and fully custom tattoo parlor with varied collection of portfolio to choose from. The tattoo parlor is appointment only shop with great artists that focus on providing clients with amazing tattoo designs that appeal to their expectations. The tattoo parlor is located a few minutes from Las Vegas strip.
11. Revolt Tattoos
This tattoo parlor is known for excellent customer service with every person in the shop quite customer centric and ensures their ideas are communicated in a way that surpasses their expectations. Revolt tattoos is located at 4480 S Paradise Rd, Las Vegas.
12. Reverie Tattoo and Art Studio
This tattoo and art studio is home to some of the talented artists with energy and passion for their job. The friendliness of the artists and their artistic styles will make you Reverie Tattoo and Art Studio your ideal place tattoo parlor that you can visit whenever you need some artwork.
13. Illuminati Tattoo
This is a hands down best tattoo parlor located at 2550 S Rainbow Blvd, Las Vegas. Illuminati Tattoo is a custom tattoo shop with talented artists that are great at diverse styles that range from traditional, neo-traditional, Japanese, black and gay and more.
14. Mrs. Rocket Tattoo
This top tattoo parlor is a privately owned and operated by Maribeth Klaar and is known for its great customer service and quality artwork. Mrs. Rocket Tattoo is exceptionally clean and has quite a welcoming atmosphere that makes clients to feel more comfortable.
15. Skin Factory Tattoo
This tattoo Parlor prides itself in being a customer oriented and friendly tattoo parlor. The artists have great artistic ability and have a way of transforming client's ideas into great pieces of artwork that they live to cherish their entire life.
16. Trip Ink Tattoo Parlor
Trip Ink Tattoo Parlor is at the top of tattoo industry with unique tattoo concepts that are stylish and appealing. The award-winning artists are just great at their work creating an atmosphere in the shop that is unrivaled. The tattoo parlor has an environment that feels quite welcoming and exciting to be in. The artists are quite energetic and passionate about their work.
17. Quick draw Tattoo Studio
This tattoo parlor is quite clean, fun and an exciting place to get your artwork. Quick draw tattoo studio offers sterile equipments and ensures best health practices are adhered to. The artists are quite talented and ensure the customers get quality work for a joyous experience.
18. Fox and Hound Tattoo
Located at 2000 S, Las Vegas, Fox and Hound Tattoo have an amazing team of tattoo artists with specialty in all types of tattooing. Whether you are into the traditional, tribal, modern, colored or the custom designs, you will get a design that perfectly suit your need.
19. Americana Tattoo
This tattoo parlor is spectacular given the attractive decorations and the vibrant atmosphere created in the shop. Americana tattoo parlor is one place with great vibes right from the moment you walk through the door. The artists here are great at their work and offer all kinds of unique designs that exceed the expectations of the customers.
20. Stay True Tattoo Parlor
Located at 5075 Arville, St. Las Vegas, Stay true tattoo Parlor is one of the top tattoo parlors with expertise in varied kinds of artwork. The atmosphere is vibrant and exciting to be in; the artists are friendly and committed to offering quality customer service.Stay True Tattoo Parlor prides itself as one of the best tattoo parlors world over.