When it comes to a tattoo design which involves a lot of pain and a permanent mark on your body, you need to pick a design that means something. Something with a rich cultural heritage and carries a deep significance. That is what makes a Celtic Cross so perfect.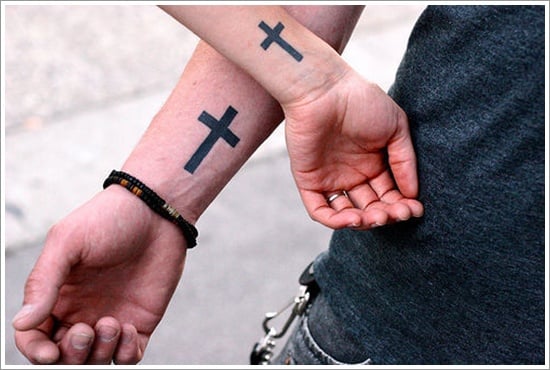 It is beautiful, it is intricate, it has meaning and it comes in so many designs. What more could you ask for?
When did the Celtic Cross Tattoo Designs originate?
It is believed to date as far back as the 5th century, it symbolizes the Celtic faith. Believed to be of Pagan origins this symbol of faith was very popular in communities of Celtic origin, which include Ireland and Scotland. In present days, a Celtic Cross also symbolizes Christianity.
What designs does a Celtic Cross have?
Since the art of Celtic origin is supposed to have intricate designs consisting of knot work and spiral, the Celtic Cross also represents that. The interesting thing about the spiral and curved lines in the Celtic design never crosses each other.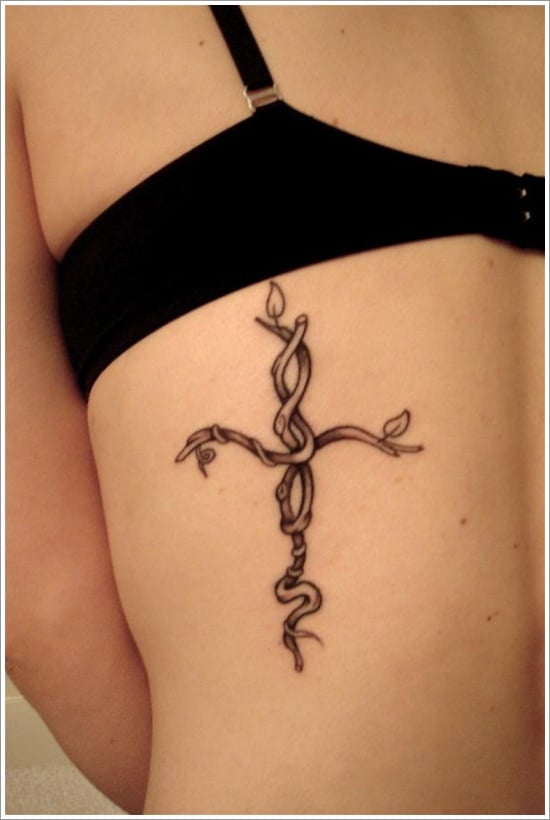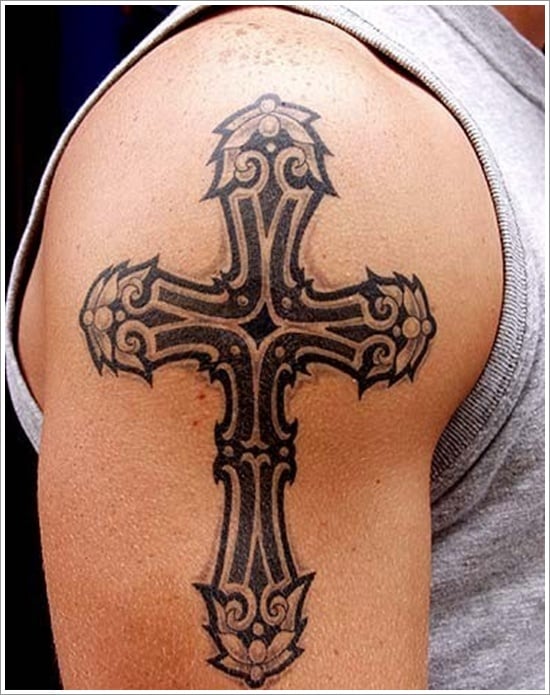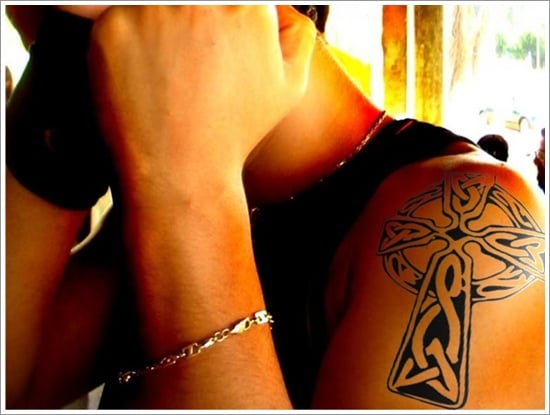 What is a Celtic Cross supposed to signify?
The Celtic Cross is supposed to signify many things. Some of things that it signifies include the sun, the four directions, the four elements (earth, water, air, fire), the Creator himself  as well as the holy bond between a man  and woman.
With such a rich history behind it and with the mysticism that it denotes, it is no wonder that a Celtic Cross is a much in demand tattoo design. What is more, it is also a visual treat!
The type of Celtic Cross designs you can choose for your tattoo designs:
A single color but with a textured looking design to show the intricate carvings on the surface of the cross
In dual colors that meld, contrast and at the same time work well together
A Celtic Cross tattoo with a profound saying running through it. You can go in for an inspiring quote, an ode to a loved one or a promise of eternal love. You can also choose to display your faith with the rendering of the Celtic Cross as a tattoo design
Going for a vibrant design only through melding of four different colors. This way you can have each color represent a particular element or direction as per your whim
Make a simple and elegant style statement by going for a quieter version of the design in a muted color
A complex design replete with spirals and circular patterned lines running through the entire design of the cross representing the never ending cycle of life
A simple Celtic Cross design with a knot in between to show the strength of your faith or anything that you strongly believe in.
As you can see the number of designs and styles in which a Celtic Cross can be adapted to make a beautiful tattoo design are endless. In fact a gifted artist can really make your tattoo design the cynosure of all eyes and the object of envy for most tattoo enthusiasts.
While picking out the pattern that will be displayed for eternity on the live canvas that is your body, do ensure that you are working with a good artist. Make sure the tattoo artist understands what you want and the significance you are looking for. Pay a lot of importance to the colors and the designs that you want on the tattoo. Most importantly choose a tattoo design that can be scaled for the body part where you want it done. If the design is too big or complex or too small and simple for the area you are getting done on, the entire beauty of the Celtic Cross design will be lost.
Here are some amazing example of Celtic Cross Tattoo Design Ideas: