We all know that tattoo designs are mainly inspired by our likes and passions, which is why bio-mechanical tattoo designs have become growingly popular in recent years. Bio-mechanical tattoos feature many interesting things, far outside the most common robot elements. Showcased in a wide variety of designs and colors, researching these types of tattoos will surely deliver some interesting designs that can help inspire you find your own tattoo design elements.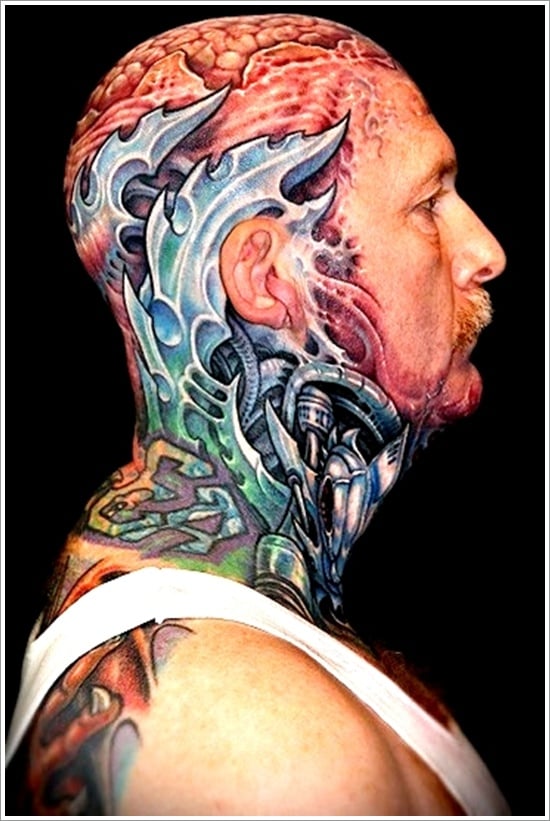 Bio-mechanical tattoos have components of machinery shown inside the design. This could include components like levers, rods, gears, wires, pipes, chips among other things. When you see a bio-mechanical tattoo you will be reminded of a machine part or as if your arm or leg is composed of mechanical parts. This means they have three dimensional effects. This effect can be made to look as if machine parts are intermingling with blood, flesh and sinew etc. The effect is quite a eye catcher.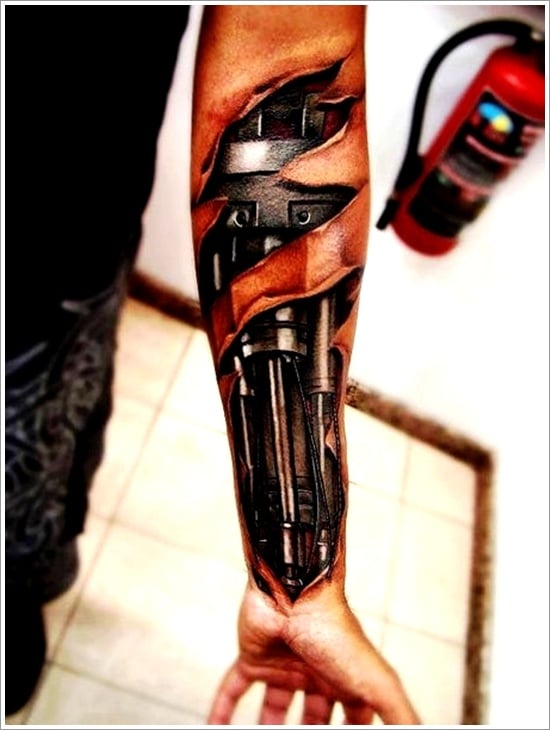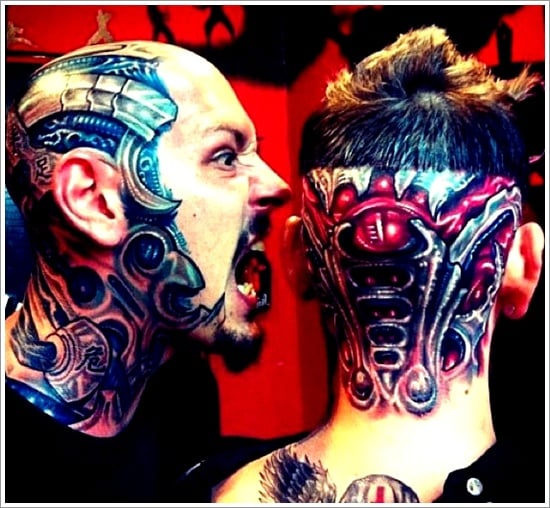 The bio-mechanical tattoos are shown as if the skin is ripped open and the part below is chock a block with parts of a machine. Keeping in mind this idea, bio-mechanical tattoos are usually located on parts of the body where this looks almost plausible. The popular locations are chest, shoulders back and legs.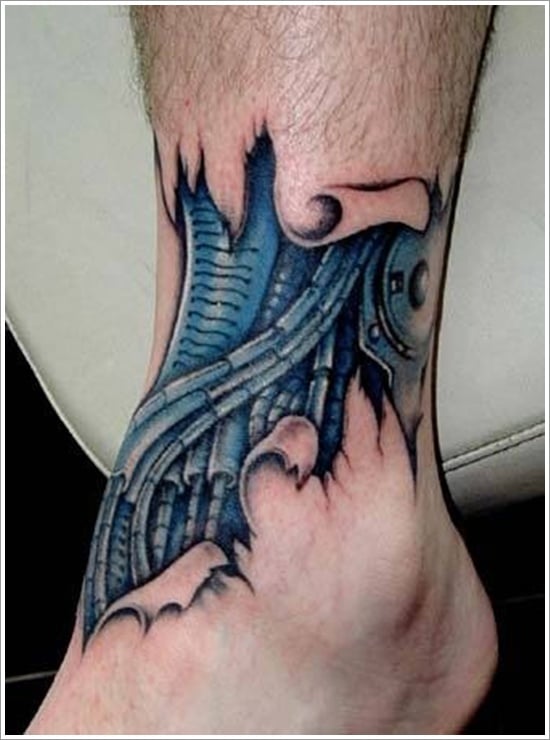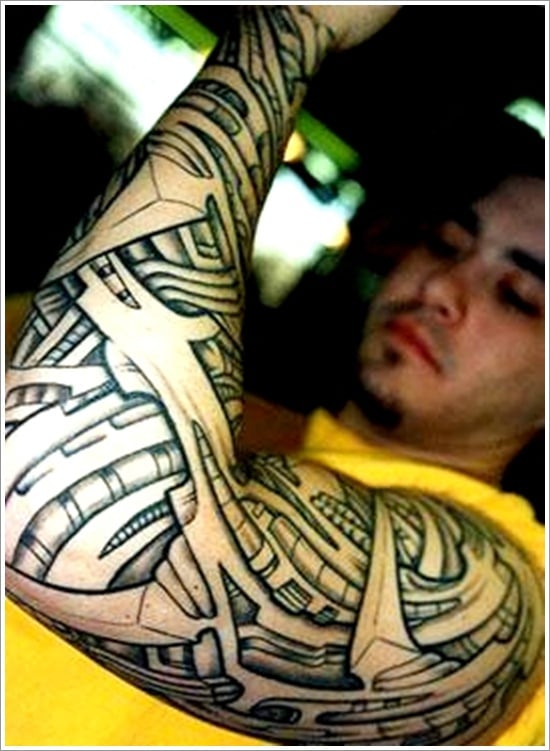 With bio-mechanical tattoo designs, you can go in for the normal and simple version that is usually done in black and gray. This gives the tattoo a very realistic look and potentially a more 3D feel to it. If you want something that is not conventional then you can go in for multicolor bio-mechanical tattoos that incorporate ripped skin and flesh colored tattoo elements in them.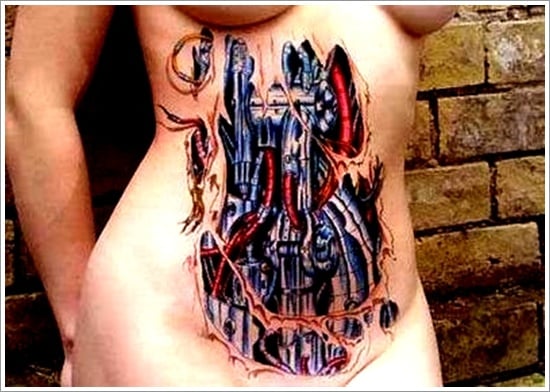 The meaning and significance of bio-mechanical tattoos can vary from person to person. For some, it may mean that they love everything technical. For some it is to show that they are geeks at heart and they want to share this love and passion of theirs with the rest of the world. Some get it for a shocking visual effect. It is also something that is keeping with the times and does not date back to the older eras.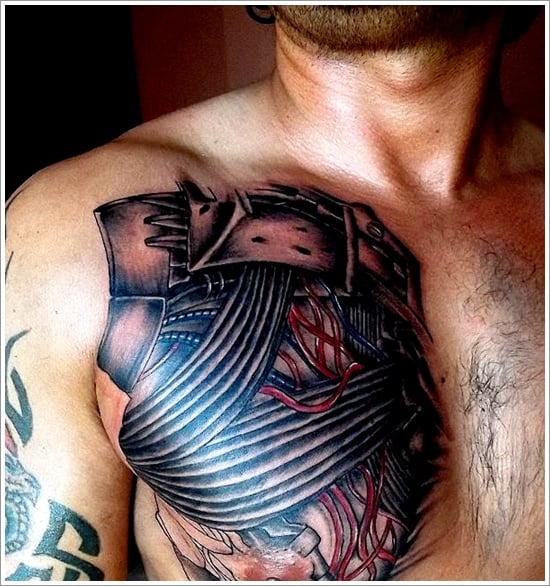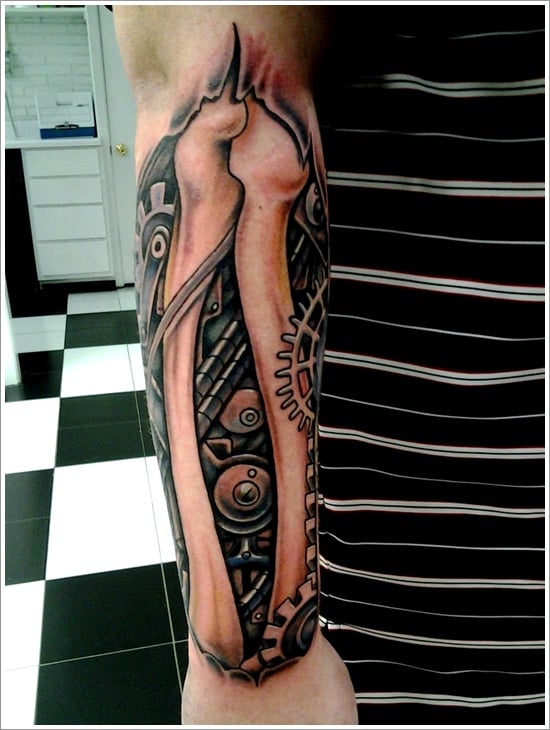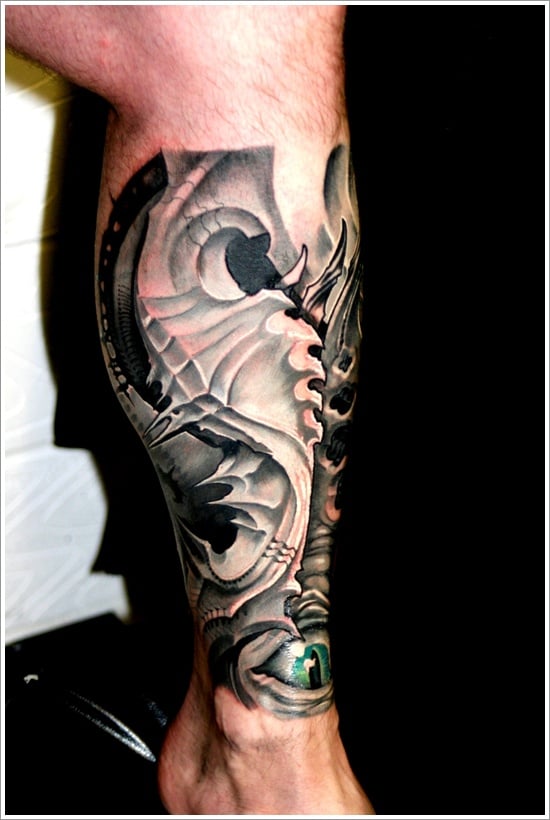 For some the design works best when they are able to mingle the Bio-mechanical tattoo with other symbols like demons, vampires, skulls and things of that kind. For them it becomes another form Bio-Mechanical tattoo. These types of tattoo designs can be worked in many ways, depending on imagination, creativity and of course, the artist.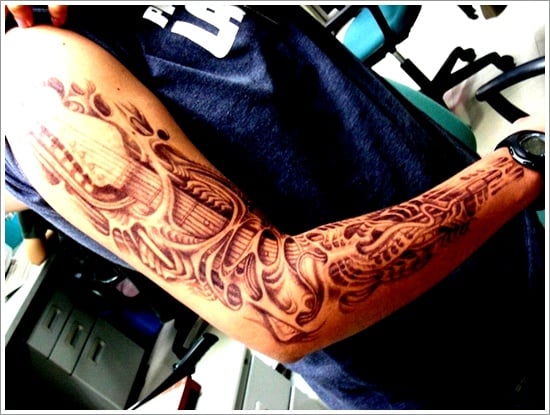 Like for example you can have Bio-Mechanical tattoo of a heart with various parts of the heart working being depicted. Some people like to go with ethnic symbols like the dreamcatcher with the Bio-Mechanical tattoo and some get a dragon drawn along with Bio-Mechanical tattoo.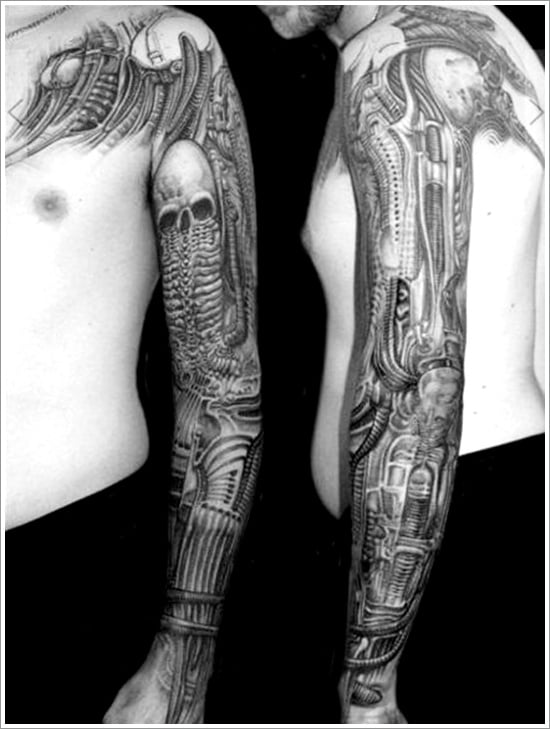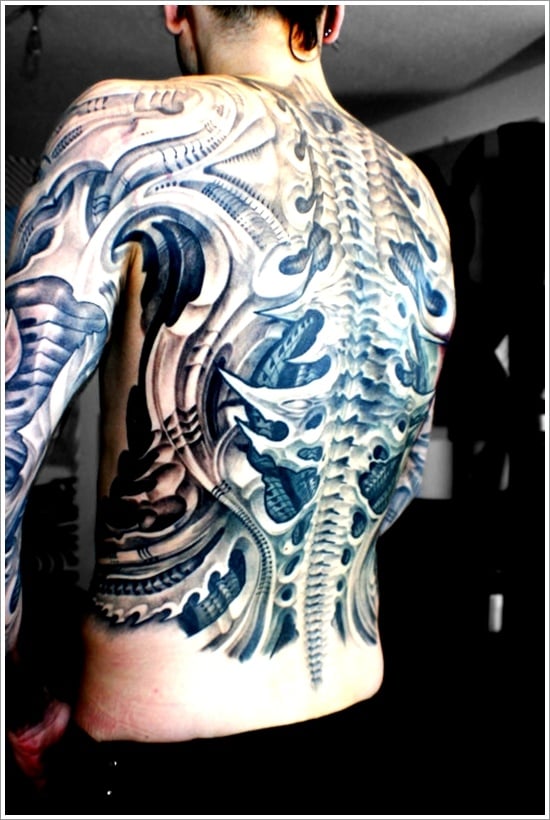 Some people simply get a skeletal drawing based on the Bio-Mechanical theme of design. With the modern world becoming more and more mechanized people are drawn more and more to technology. This means the devotion and obsession with things Bio-Mechanical has increased which has translated to tattoos too. Though they may not have that much symbolic value beyond your love for things Bio-Mechanical, it still looks great. But you can be sure that a Bio-Mechanical tattoo definitely displays your imagination and capacity for the fantastic and creative thinking.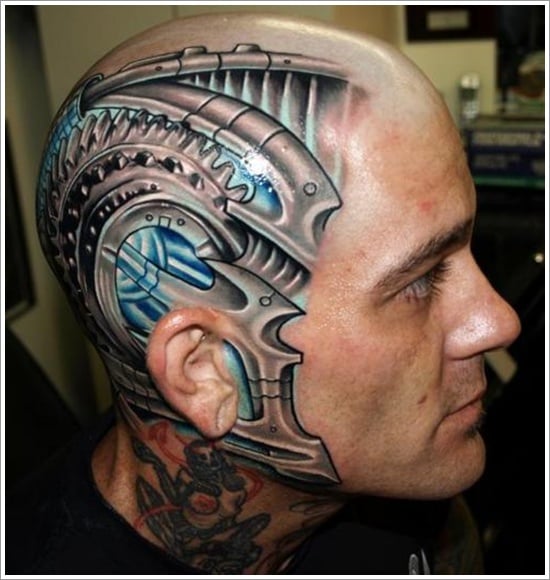 It goes without saying that you need to consider all the angles before you get a tattoo on your body. This includes factors like cost and time taken along with your capacity to bear pain. Along with that remember that a tattoo is something that you may have to live with for the rest of your life. This means you have to consider how it affects your professional life as well as your personal life as you grow older.
You can also look at some good examples of Bio-mechanical Tattoo Designs which will please your eyes for sure.