It may not be a popular choice for a single-element tattoo but when it comes to a multi-element tattoo design, a crown can really add some pizzazz to your ink work! A crown, in general, is a symbolic image that can bear many different meanings to many different people. The most common meaning of the symbol is of course, royalty. Usually worn by a royal family, it is obvious that it represents power, wealth and supremacy. Considering these factors many people opt for this design with the hope that having one will help them reach the heights they want to reach.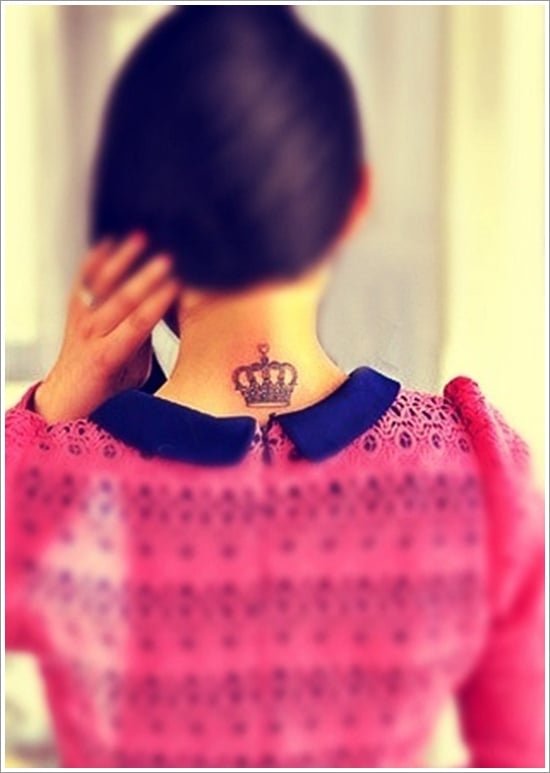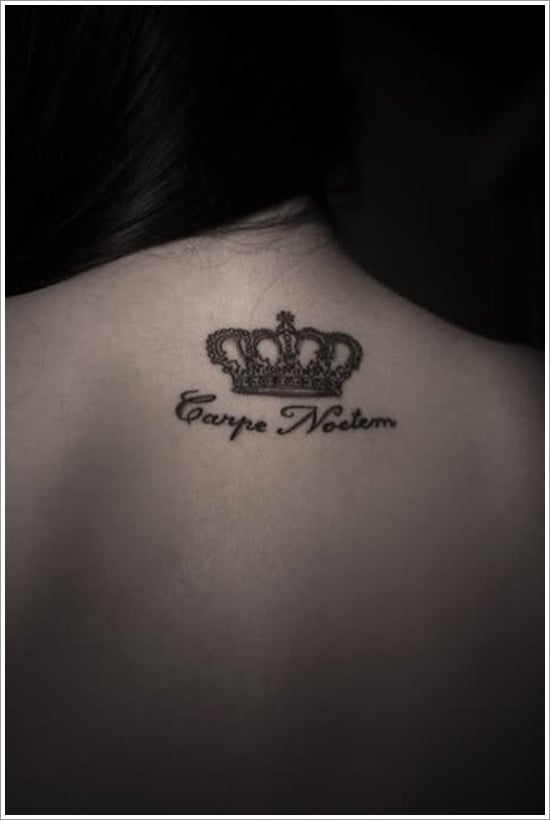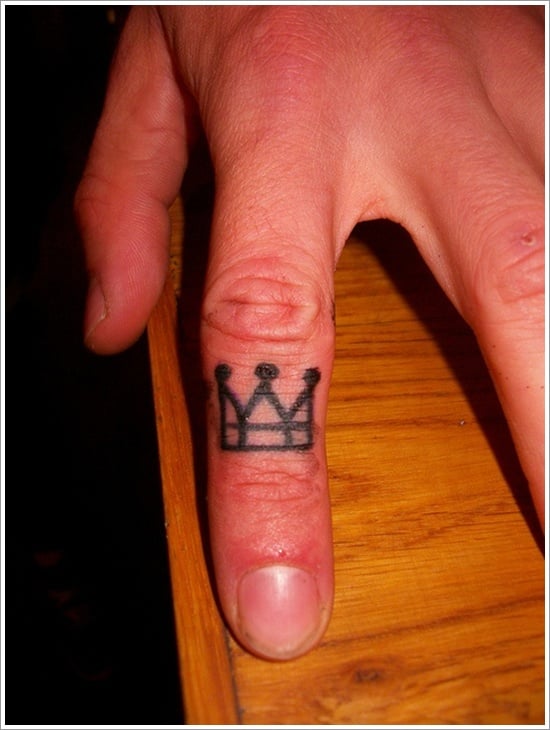 Another plus of getting a crown tattoo is the design possibilities. There are many types of crowns and the embellishments on each offer so much choice in terms of tattoo designs. They can be made to look like the masculine as well as feminine versions depending on the gender of the person getting the tattoo.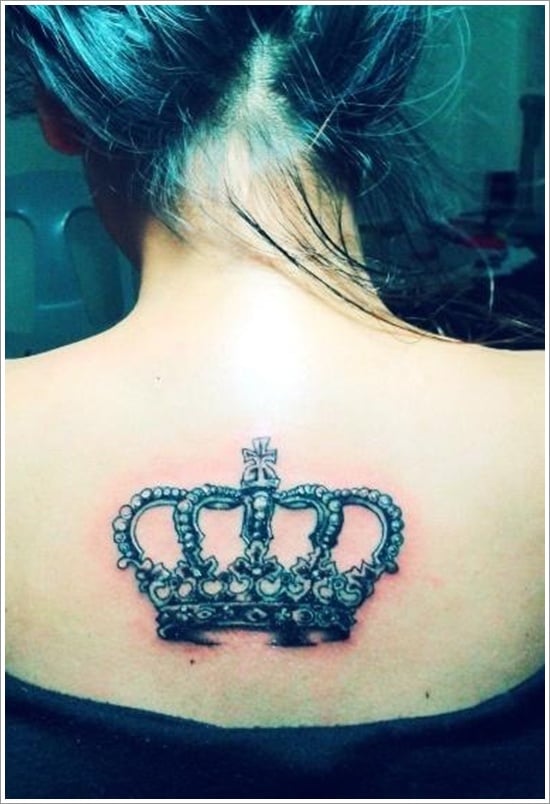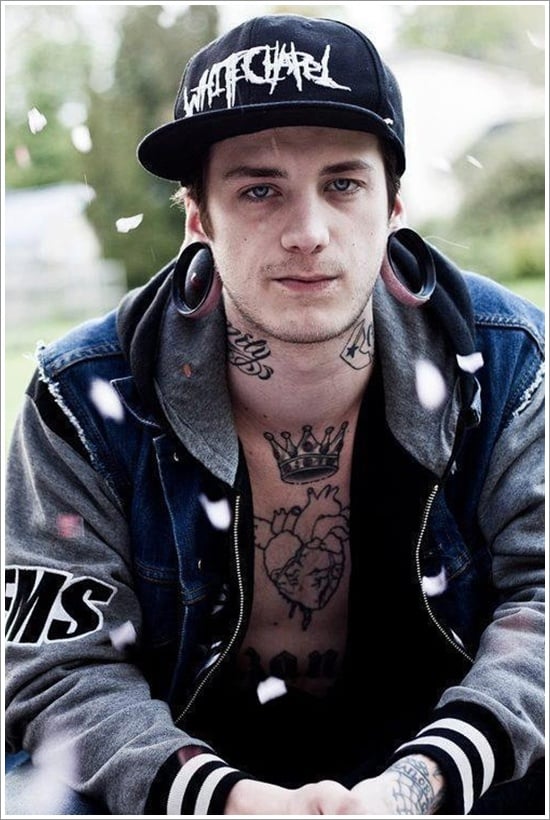 We will take you through the possibilities in terms of tattoo designs with crowns in them as well as bit of interesting information and trivia to enable you to decide on the design you want. Keep in mind, however, that a crown present in your tattoo design can change the meaning of your piece dramatically – even if just to you.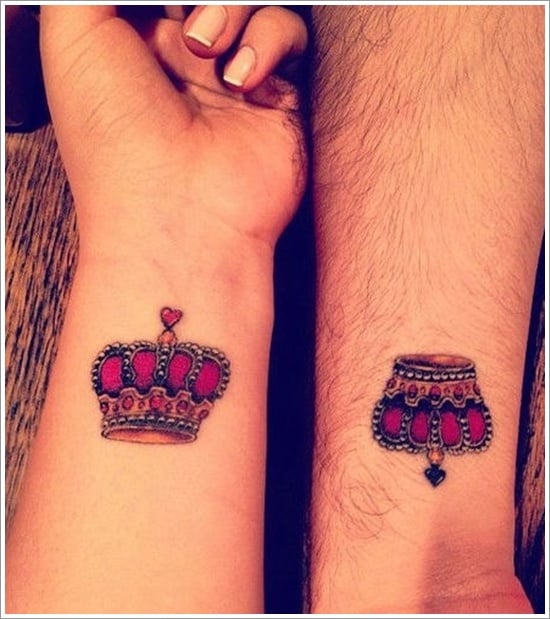 A king, the highest authority in the kingdom gets to wear the crown, which is usually made up of many precious stones that increase its value and its meaning in most cases as each stone is strategically chosen based on its individual meaning and blessing. The crown bearer wields authority over all those who reside under their rule. With this power also comes a lot of responsibility. In ancient cultures the crown bearers have been considered almost god-like – establishing an act of treason if defied. In some cultures, it is customary for gods to wear special crowns that have jewels and symbols that have special significance.
Also See: 40 King and Queen Tattoos for Lovers That Kick Ass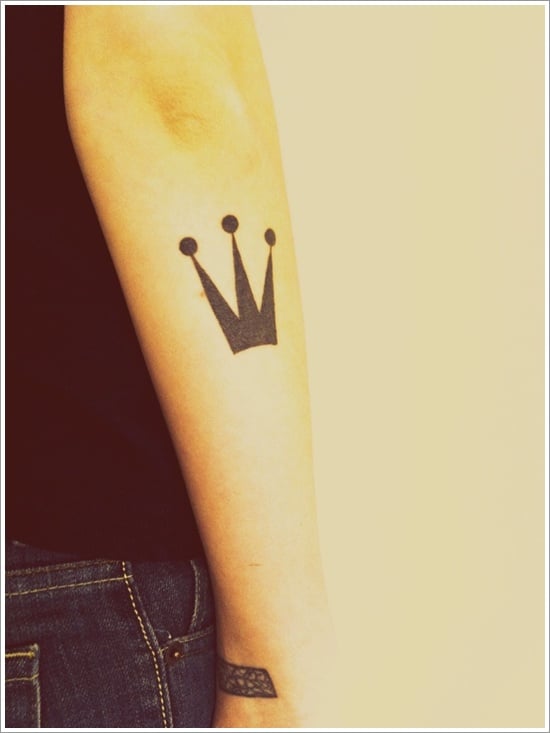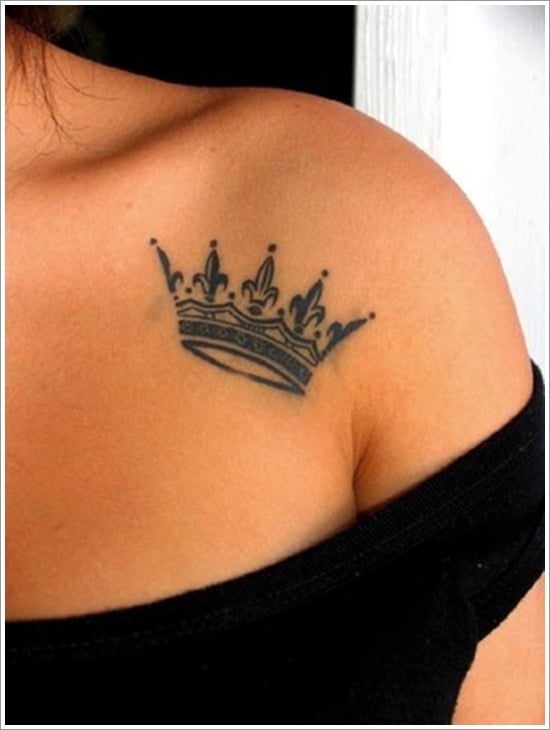 In regard to religions, Christians believe that a crown of thorns was placed on Jesus' head when he was crucified. Sometimes the crown is also shown as a halo representing the divine. People who get a crown tattoo due to their deep rooted belief in Christianity often include a cross or some other religious object in their design. However, you ay witness less religious people opt for this type of tattoo to symbolize their own struggle, sacrifice and/or achievements.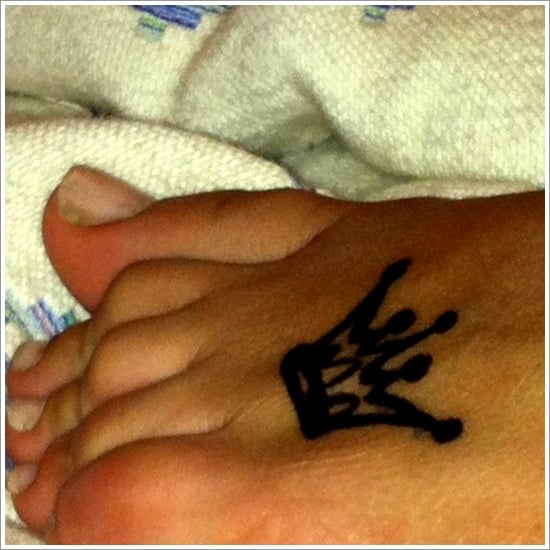 From a zodiac standpoint, the crown also represents the sun sign Leo. Leo is supposed to represented by the lion which is the king of animals – as such you may see a lion wearing  crown. Some people born under this sun sign like to get this design in their tattoo or elements of the like. Others use it to simply because it is really great to look at and has noble, royal and kingly symbolism.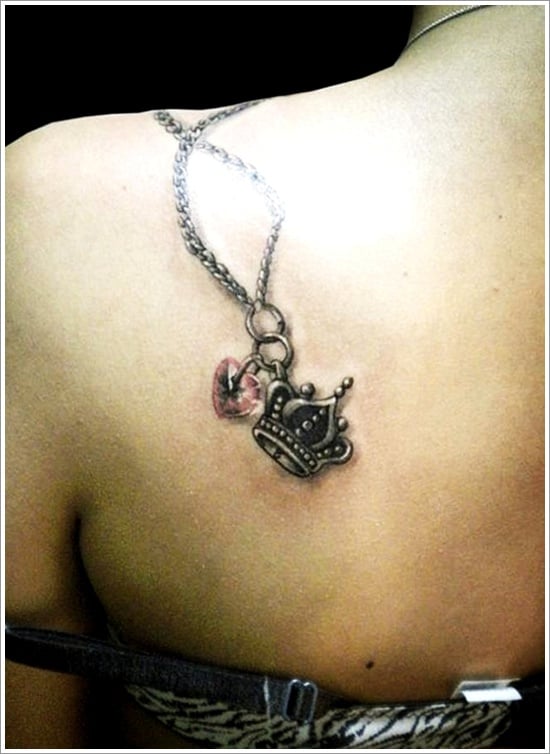 There is no doubt that the crown tattoo would be embellished with things like diamonds and other precious stones. Some even go for floral embellishments and some for leaves. The Romans had crowns that where often circlets of leaves and vines. Some people who love the macabre may chose to get a skull designed as part of their crown tattoo. Despite the supporting elements in your tattoo design, adding  crown into the mix can often strengthen the overall meaning and add a powerful message to the ink.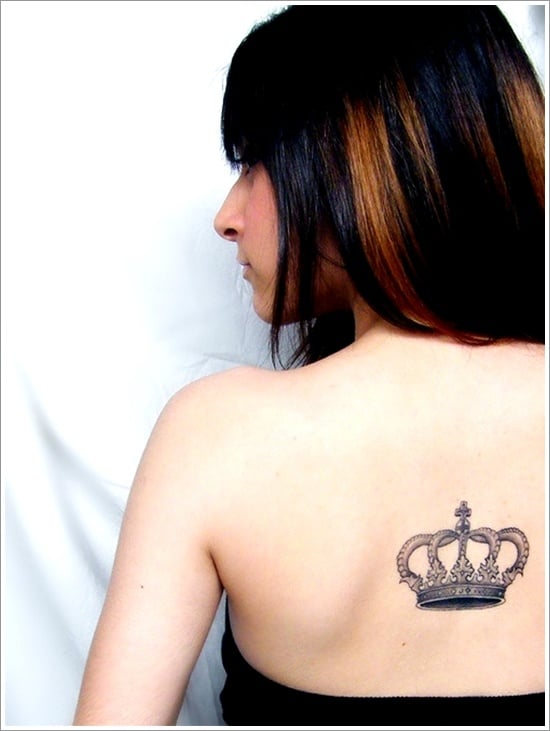 In terms of size, a crown is a tattoo element that provides a wide range of flexibility. Smaller sized crowns may not have as much detail in them but will always be identifiable in shape. Common places for smaller crown tattoos may be on the ankle or at the back of the neck. Some people may get their name along with the name of their significant other along with the crown tattoo. Often the person getting the tattoo attaches a lot of symbolic value to the crown tattoo that they get so may include a small saying to it. Some women are known to add the word princess to the crown tattoo along with flowers, jewels and hearts to add an extra dimension to their tattoo.
Crown and thereby tattoos featuring them may symbolize rightful power, leadership, nobility, longevity, religion, luck, importance among many other qualities.
Some More Glorious Crown Tattoos and Meanings are also shown here: